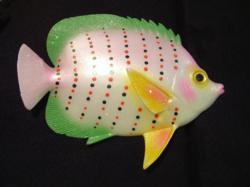 Kansas City, MO. (PRWEB) November 30, 2012
The home and recreation site has for the last 18 months been primarily concentrating on indoor activities and interior home design, but since reader feedback was so positive about the recent feature about Scott Tucker's amazing tropical fish find the website has decided to spend more time focusing on the outdoor recreation side of things.
"When the website started the idea was to focus on both the indoor and outdoor aspects of home and recreation, but since the feedback from the readers has been so complimentary homeandrecration.org will now expand its reach to cover much more nature and outdoor features", said Wendy Richardson, founder of homeandrecration.org.
The recreation website currently has sections covering interior home design, autos, home sweet home, and for the living room. According to founder Wendy Richardson, the site is now going to feature a whole host of outdoor recreational themes with an emphasis on nature and wildlife. The feedback from recent tropical fish feature proved to be the catalyst for the website to branch out and focus more on outdoor recreation.
For People interested in recreational activities HomeAndRecreation.org is a blog forum that offers a platform for like minded people to share and discuss ideas, tips, news, and reviews on the important things that can help turn a house into a home. The site is the ideal destination for people who want to discover how small things can make big differences. Whether it's wildlife and nature, remodeling, interior design, art, gardening, outdoor recreation or indoor fun you'll find it all plus even more by visiting Homeandrecreation.org