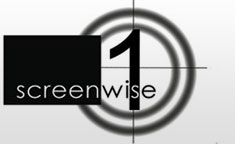 One of Screenwise's most popular courses is Screen Acting Beginners with tutor Philip Holder.
Sydney, NSW (PRWEB) March 01, 2013
Screenwise has warmly welcomed back to two of it's tutors, Jeremy Lindsay Taylor who has been starring in Puberty Blues, and Kristian Schmid from Packed To The Rafters. Jeremy will be tutoring at Screenwise until the second series of Puberty Blues commences filming later in the year.
Screenwise acting school offers a boutique-style studio environment that provides the "tools of the trade" based on a philosophy of tutoring by top professionals, such as Jeremy and Kristian.
Screenwise has created a positive, nurturing learning space, tailoring the classes to the needs of the Profession and maintaining strong links with the Industry.
The school has a number of upcoming short acting courses which take place one evening per week and are three hours in duration. There are two stages of courses:
STAGE I - Learning the Tools (Screen Acting for Beginners, Intermediate & Advanced) - The next two courses offered at Screenwise commence on the 12th of March, running on Tuesday evenings for six weeks. These courses are Screen Acting Intermediate with actor/director Alan Flower and Screen Acting Advanced with director Ben Mathews.
One of Screenwise's most popular courses is Screen Acting Beginners with tutor Philip Holder. The next beginners acting course commences on the 14th of March and runs on Thursday evenings for six weeks.
STAGE II - Refining the Tools (Master Intensives & Pro Workshops) - The Screenwise Master Intensives are short professional acting courses designed to provide the professional actor with an opportunity to work intimately with some of the world's top Industry heavyweight film and television professionals.
Screenwise will shortly present two Master Class Workshops, 'The Golden Box' 23-24 March and 'Audition Technique' 25-26 March, with LA Director and Acting Coach to the Stars, Michelle Danner.
About Screenwise:
Screenwise offers a wide range of acting courses tailored to suit actors at every stage in their career. Screenwise is a Government Accredited Registered Training Organisation employing award-winning, Actors, Directors, Producers, Casting Consultants and Technicians who are articulate and inspirational teachers. Screenwise is run by founding CEO and Australian actress Denise Roberts.