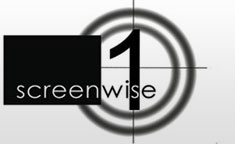 "The Screenwise 2 Year Diploma Course has been an incredible experience". Coleman Read (Graduate Diploma Of Screen Acting 2012)
Sydney, NSW (PRWEB) November 26, 2012
Established over twelve years ago, Screenwise Acting School offers full-time and part-time screen acting courses from beginners to advanced including the very popular part-time Showreel Course. Unlike other showreel courses on offer, this course not only provides a top professional showreel, shot on location by professional directors which is then passed on to the major Casting Agencies on completion - the tuition and support provided by the school and it's current industry working professional practitioners for the duration of the course is second to none. Screenwise students have scored roles in Underbelly, Rescue, Crownies, Packed To The Rafters and countless TV Commercials while studying at Screenwise.
Screenwise is a registered training organisation also offering the only government accredited 2 year full-time Diploma of Screen Acting. Screenwise Diploma students undergo two years of full-time comprehensive creative and technical training. Not only are they talented, they are completely comfortable on set and on screen, and highly skilled in all facets of production and post-production.
This government accredited Diploma of Screen Acting offers everything from on screen combat, extended acting methods and techniques right through to green screen and additional dialogue replacement. The curriculum also includes Theatre Training and the Business of Acting from budgets and tax to relationships with Directors, Producers and Casting Consultants.
The Screenwise Diploma of Screen Acting is currently taking late applications for the 2013 intake subject to availability and a $20 late application fee. Any aspiring actors that have missed out on getting into NIDA need look no further than Screenwise.
Based on the "Roberts Method", Screenwise mixes a strong academic element with a hard-nosed professionalism. It provides total focus and immersion training in the unique skills and techniques required for screen acting to meet the demands of today's industry.
These are exciting times at Screenwise with Screenwise Grads, Christian Clark (Home & Away) and Ed Kavalee (Thank God You're Here), seeing the feature film they produced and starred in, Scumbus being aired on Channel 10 last week. Scumbus has also won the Best Ensemble Film at the LA Comedy Festival. Todd Lasance (Spartacus, Vengeance) has just completed an 'In The Tub' photo shoot, a coffee table book in aid of breast cancer research.
Robbie Milloy has just appeared in the new Sony TVC, Arianne Putnam and Taylor Thomson has had guest roles on Dance Academy and Home & Away and current Diploma student Rachel Wah Day's new Vodaphone commercial has just gone to air.
Screenwise CEO Denise Roberts, who starred in Cliffy and Mrs Biggs for the ABC, is about to commence shooting the feature film Nerve over the Christmas break with another Screenwise tutor, Gary Sweet. Ken Wallace is the grand prize winner of the New York Screenplay Competition, Terry Serio is in rehearsals for the play Hollywood Ending, Alan Flower has just finished Boxing Day and Di Smith has recently appeared in Puberty Blues and Rake.
About Screenwise:
Screenwise employs tutors of the highest professional standards who are regularly employed in the film & television industry giving Screenwise the edge over other drama schools. They are well aware how hard the film industry can be for actors and know it's getting harder all the time. Work is scarce and highly competitive. Budgets are low, schedules are tight and producers not only need talented actors, they also need technically efficient ones. The industry saw an urgent necessity for acting schools to look beyond just the creative side to the actor's craft and see the big picture, and Screenwise has successfully filled that need for over twelve years.