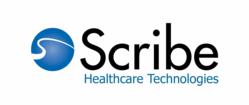 "With the release of our first mobile app, it was a natural progression for our customers to request mobile access to the transcribed files"
Lake Forest, IL (Vocus/PRWEB) February 10, 2011
Scribe Healthcare Technologies, Inc. (http://www.scribe.com), announced that they have optimized Scribe's new html editor to function with the PC, Mac and in the emerging mobile computing world. Scribe is aggressively targeting users of mobile computing devices with Scribe's mobile dictation and the "new" mobile optimized editor.
According to Healthcare IT News mobile healthcare apps are forecast to increase threefold by 2012. This innovation is driving down costs while increasing access. The result is improved quality of care. Scribe Healthcare Technologies is a pioneer in mobile medical technologies.
Released in 2010, Scribe Mobile was Scribe's first mobile app. Scribe Mobile delivers the convenience of a digital recorder coupled with the real-time speed of dictating into the telephone. It allows the dictating physician to view his schedule, select the appropriate patient, template, and turn-around time. Files are securely transferred via 3G or WIFI connection.
"With the release of our first mobile app, it was a natural progression for our customers to request mobile access to the transcribed files," said John Weiss, Vice President of Scribe. "While users could already access their transcribed files on mobile devices, the process was somewhat slow. Scribe's optimized html editor has shown to reduce user access time by as much as 50%".
Scribe's optimized html editor will work on any mobile device with an Internet browser and a connection to the Internet. According to John Weiss, most of the early users are using Apple's iPad. "While it will work on the iPhone, iTouch, Android, and other mobile phones, the screen size is not practical for regular use. We expect the majority of users to have iPads and other tablet computing devices."
Scribe Mobile and Scribe's mobile optimized html editor are clear examples of the direction that Scribe's technology is heading. As the healthcare world evolves from paper to digital, the ability to securely access information from any location is critical. Delivering it anytime, anywhere, has been Scribe's motto. Scribe mobile offerings take that motto to the next level.
About Scribe Healthcare Technologies, Inc.
Scribe Healthcare Technologies is a privately-held healthcare technology company based in the Chicago area. The company has developed a proprietary web-native platform that delivers medical documentation solutions that deliver physician narrated content to the electronic medical record. Scribe's platform includes complete solutions for dictation, transcription, voice recognition, document management, EMR-Lite, healthcare information exchange, and reporting with data analytics. Scribe offerings include both computer and mobile solutions.
Scribe serves more than 20,000 users. Business partners and resellers include consulting firms, transcription companies, and business process outsourcers. Additional information is available at http://www.scribe.com.
# # #