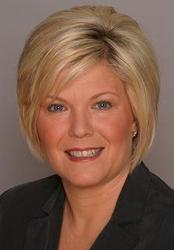 Scribe continues to focus on the Microsoft Dynamics CRM, Dynamics GP and Dynamics NAV integration markets while expanding our significant base of SalesForce.com and SalesLogix customers
Bedford, NH (PRWEB) February 19, 2009 -
Scribe Software, a rapid integration vendor and the leading integration and migration solution choice of Microsoft Dynamics® CRM, Microsoft Dynamics® GP and Microsoft Dynamics® NAV partners and customers, today announced that its European headquarters, located in The Hague, Netherlands, is now open for business. Lynn Harrington, former Vice President of Marketing at Scribe, has relocated to The Netherlands and will act as Director of the EMEA operation.
"With over 150 reselling partners in Europe, Scribe has seen extremely strong year over year revenue from the region" said Mrs. Harrington. "By having our European operations strategically located in the Netherlands we will be better able to serve our resellers and customers across the region."
"Scribe continues to focus on the Microsoft Dynamics CRM, Dynamics GP and Dynamics NAV integration markets while expanding our significant base of SalesForce.com and SalesLogix customers" commented Scribe CEO Mark Prestipino. "While our Microsoft Dynamics customers use our solution to integrate Dynamics CRM, Dynamics GP, Dynamics NAV and Dynamics AX applications it is worth noting that over 70% of these customers use Scribe to integrate with non-Microsoft Dynamics applications. Scribe's advantage is that we provide a low-cost, no-coding, easy to implement solution that can be used as the only tool businesses need to integrate virtually any application, data source or Software as a Service (SaaS) platform. Our move into Europe will allow us to expand not only our reach and revenue but also the range of solutions to which we can integrate. "
Scribe easily enables integration to a number of endpoints: Because Scribe is a flexible solution requiring configuration, not coding, it is easy to implement and modify as business processes inevitably change. Through thousands of customer implementations Scribe has integrated with, among others, the following applications and endpoints:
Microsoft Dynamics CRM
Microsoft Dynamics CRM Online (Software as a Service)
Microsoft Dynamics GP
Microsoft Dynamics NAV
Microsoft Dynamics AX
Microsoft Dynamics SL
Salesforce.com](Software as a Service)
Netsuite
Sage SalesLogix
Pivotal CRM
Webtrends
SAP
JD Edwards
Oracle Applications
QAD
PeopleSoft
Lawson
MAS 90/200
MAS 500
Epicor
Legacy Applications
Databases
SQL Server
Oracle
DB2
Sybase
Progress
Pervasive SQL
Excel Files
ODBC Data Sources
ACT! and Goldmine (Migration to other systems)
Smart Businesses Choose Scribe: With thousands of customers, Scribe solutions provide an ideal balance of scalability, affordability and ease of implementation and modification. Scribe customers include:
Amica Life Insurance
Bank of America
Carnival Cruise Lines
Equinox Fitness
Fidelity
Fujitsu
Karl Strauss Brewing Company
Kodak
National Geographic
Onity
Pepsi
Raymond James
US Airways
Tim Nugiel, Manager of Business Systems at Equinox Fitness, uses Scribe to integrate Equinox's business applications including Microsoft Dynamics CRM. "With all the pre-baked functionality within Scribe, it's just point and click. Just to handle the amount of data feeds we're dealing with we would have to hire at least two or three additional people. Instead, Scribe allows us to put it on autopilot - it automatically manages the information exchange between our systems."
John Snead, Director of Beer Operations at Karl Strauss Brewing Company, selected Scribe to integrate their Salesforce CRM application with their Microsoft Dynamics GP back office system. "Scribe automatically captures orders from Salesforce and seamlessly integrates the order into Dynamics GP in a matter of seconds."
Onity, a leading manufacturer of locks for the hospitality lodging industry, integrates their data seamlessly from Microsoft Dynamics CRM directly into Microsoft Dynamics NAV. "We see Scribe as the 'glue' tying all our information together and providing us with a complete picture of every customer, every opportunity."
Smart Resellers Standardize on Scribe: With over 800 resellers worldwide Scribe has the necessary global reach to assist customers with their integration needs. Scribe resellers include:
AlfaPeople
Ascentium
Aspective
Avanade
Columbus IT
Customer Effective
ePartners
Orbis AG
Qurius
Tectura
Touchstone
VOX
About Scribe
Scribe Software Corporation provides low-cost, no-coding solutions that can be used as the only tool businesses need to integrate virtually any application, data source or Software as a Service (SaaS) platform. Scribe solutions are simple to configure and provide ease of modification as business processes change. They are especially popular among organizations running Microsoft Dynamics CRM, Dynamics GP, Dynamics NAV and Sage SalesLogix applications as well as Salesforce.com and Microsoft Dynamics CRM Online. Scribe Software is led by experienced technology executives from Microsoft, Oracle, AutoDesk, i2, Vitria, Dun and Bradstreet, and WebTrends. For more information about Scribe, please visit http://www.scribesoft.com
###