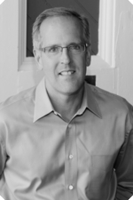 Recruiting a CEO capable of continuing the growth of Scribe's core business while leading our transformation to the cloud was as thorough a process as we've ever undertaken
Bedford, NH (PRWEB) July 6, 2010
Scribe Software, a leading data integration and migration solution provider and choice of Microsoft Dynamics® CRM, Microsoft Dynamics® GP, Microsoft Dynamics® NAV, Microsoft Dynamics® AX, and Salesforce.com partners and customers is pleased to announce that it has added Lou Guercia as President and Chief Executive Officer. Guercia will be responsible for Scribe's direction, continued growth as a leader in mid-market and enterprise integration as well as the company's entry into the cloud through Integration-as-a-Service (IaaS) offerings.
"Recruiting a CEO capable of continuing the growth of Scribe's core business while leading our transformation to the cloud was as thorough a process as we've ever undertaken," commented Bob Crowley, Scribe's Chairman and Managing Partner of the Mustang Group. "Lou has the right mix of entrepreneurial, SaaS, and management expertise Scribe needs to move to the cloud and further our growth. And most importantly for anyone taking on the CEO role at Scribe, Lou understands the importance of our partner channel and is a natural fit for our corporate culture."
An experienced entrepreneur, Lou has helped build several startups into successful brands and companies. He joined Scribe from Lotus Software where he served as Director of Operations and Strategy for Online Collaboration Services, IBM's first public cloud service. Lou came to IBM as CEO of WebDialogs, a leading provider of SaaS web conferencing services to channel partners, upon its acquisition by IBM in August 2007.
"I am thrilled to be at Scribe and believe our opportunity is significant both in our existing business as well as in the cloud based offerings the team will launch this year," said Lou Guercia. "The fact that Scribe has a large, loyal and capable partner channel creates an opportunity unmatched in the Integration-as-a-Service market today. I look forward to helping Scribe realize the vision of cloud integration built with our partner channel in mind."
Prior to WebDialogs Lou was Vice President of Business Development at Tessera Enterprise Systems, a pioneer in the field of customer relationship management. At Tessera he was responsible for strategic alliances and helped oversee the company's acquisition by iXL Enterprises in 1999. Prior to Tessera, Lou co-founded Workgroup Solutions, a regional systems integrator for client/server technology, where he was Senior Vice President of Sales and Marketing. Lou was involved in all facets of the spin-off of Workgroup Technology Corporation, including its venture capital investment and Initial Public Offering. He began his career at Xerox, where he held various sales positions and gained early exposure to the internet.
About Scribe
Scribe Software Corporation provides cost-effective, no-coding solutions that can be used as the only tool businesses need to integrate virtually any application, data source or Software as a Service (SaaS) platform. Scribe solutions are simple to configure and provide ease of modification as business processes change. They are especially popular among organizations running Microsoft Dynamics CRM, Dynamics GP, Dynamics NAV and Sage SalesLogix applications as well as Salesforce.com and Microsoft Dynamics CRM Online. For more information about Scribe, please visit http://www.scribesoft.com. You may follow Scribe on Twitter at http://twitter.com/scribesoft or subscribe to the Scribe Blog at http://blog.scribesoft.com/.
# # #