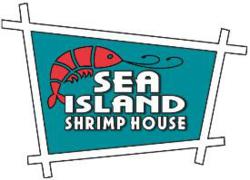 Sea Island is proud to be an official Fiesta sponsor and support festivities that help local charities," said Sea Island CEO Barclay Anthony
San Antonio, TX (PRWEB) April 08, 2013
Sea Island Shrimp House is making Fiesta® a little more fun by offering a $5.00 off mobile coupon for its Party Platters, beginning April 1 – April 31. The party platters are a stress-free way to add zest to any Fiesta party and are available at all Sea Island area locations.
In addition, Sea Island is offering Battle of Flowers Parade ticket holders a free appetizer; the coupon is on the back of the ticket and redeemable at their restaurants. For the social media savvy, Sea Island will host a trivia contest on their Facebook page with winners earning a limited edition Sea Island Fiesta medal.
To save $5.00 off any Party Platter during Fiesta, visit http://www.shrimphouse.com or find the link on Sea Island's Facebook page or Twitter feed and claim a coupon. To redeem the offer, guests are asked to present their mobile devices at the time of purchase. All Party Platters are eligible for the $5.00 savings, including the coconut shrimp platter, Mexican-style shrimp cocktail platter, peeled shrimp platter, fried shrimp platter, ceviche platter and a combo platter, all served with hand-crafted dipping sauces.
One of the most popular Fiesta events is the Battle of Flowers Parade, this year it is scheduled for Friday, April 26. The parade began in 1891 as a patriotic celebration to honor the fallen heroes of the Alamo. On the back of the Battle of Flowers Parade ticket is a coupon for a free appetizer. Guests can choose from shrimp cocktail, coconut shrimp, ceviche, calamari, onion rings, Mexican-style shrimp cocktail or peel-your-own shrimp. Guests are asked to bring the ticket/coupon to the restaurant to redeem their free appetizer.
Also, Sea Island will be giving away a limited number of their commemorative Fiesta Medals via a Facebook trivia contest. For a chance to win one of these coveted treasures, guests should "Like" the restaurant's Facebook page at Facebook.com/SeaIslandSA. Sea Island will run the trivia contest throughout April to give their fans a chance to win a Fiesta medal featuring the logo of the restaurant.
Sea Island Shrimp House is proud to be a 2013 Official Fiesta® Sponsor. Viva Fiesta!
About the company:
Sea Island Shrimp House, a San Antonio icon, has been sourcing and serving the freshest, wild-caught Gulf seafood since opening its first location in 1965. The restaurant's family-friendly atmosphere, delicious food and affordable prices have made this a San Antonio favorite for more than 47 years. Family owned and operated from the beginning, the six San Antonio locations serve only premium fresh seafood that features scratch cooking and a passion for flavor and value. Sea Island Shrimp House is known for food that is simple, fresh, fast and affordable.
San Antonio agrees -- Sea Island has been voted "Best Seafood Restaurant" in the San Antonio Express News' Reader's Choice Poll since it began 2001.