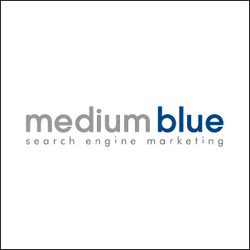 We are pleased to be working with Gilbert Guide
Atlanta, GA (PRWEB) January 15, 2009
Hoping to educate the public on finding first-rate senior care services as well as see an increase in more targeted, better quality traffic, Gilbert Guide has enlisted Medium Blue Search Engine Marketing for a comprehensive search engine optimization and online public relations campaign. With the signing of this newest client, Medium Blue will focus on driving more targeted traffic to the Gilbert Guide website, thereby increasing quality leads and the number of people that will use the comprehensive senior care services search tool.
"We looked to Medium Blue Search Engine Marketing because we knew that the SEO campaign would be a partnership from the start," said Jill Gilbert, President and CEO of Gilbert Guide. "We instantly realized that the search engine marketing company had our goals in mind when formulating the plan of attack, and we're eager to see the progress and ultimate outcome of our collaboration."
Gilbert Guide is the leading senior care website for caregivers, families, and friends of elderly individuals who are seeking solutions on in-home health care, nursing homes, or independent and assisted living facilities. With a unique combination of expert articles, practical tips and tools, and an extensive senior housing guide, Gilbert Guide helps families and friends make informed decisions about a variety of senior care services.
"We are pleased to be working with Gilbert Guide," said Scott Buresh, CEO of Medium Blue Search Engine Marketing. "The website provides an invaluable and important service, and we look forward to helping the company bring that service to a larger online audience." To learn more about Gilbert Guide or to search the senior care services database yourself, please visit GilbertGuide.com.
About Gilbert Guide
Gilbert Guide is the leading senior care website where consumers find practical solutions, expert information, and the most comprehensive senior housing guide and homecare directory for loved ones. The site's rich online resources written by industry experts give families and friends the tools necessary to make informed decisions about senior care options, including quality nursing homes, assisted living facilities, and homecare providers. The company was founded on the concept that quality matters and maintains that its primary goal is to educate consumers on a breadth of senior care issues. For a comprehensive provider database, expert advice, and quality assessment tools that help consumers conduct their own "expert" evaluations of providers, please visit GilbertGuide.com.
About Medium Blue
Medium Blue Search Engine Marketing, an Atlanta search engine optimization company, was recently named the number one search engine optimization firm in the world by respected industry resource PromotionWorld. Medium Blue's services include search engine optimization, website conversion, and online public relations. The company's experts in these areas are recognized leaders in the search engine marketing industry and have been featured in numerous publications, including ZDNet, WebProNews, MarketingProfs, DarwinMag, SiteProNews, SEO Today, ISEDB.com, and Search Engine Guide, and contributed to Building Your Business with Google for Dummies (Wiley, 2004). Medium Blue services a national client base, including Boston Scientific, DS Waters, and TOTO USA. Visit MediumBlue.com to request a custom SEO guarantee based on your goals and your data.
###