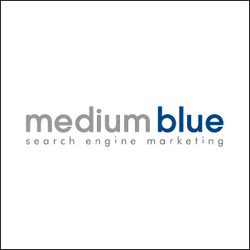 We're honored to work with GreenPoma to educate consumers on this timely topic
Atlanta, GA (PRWEB) March 31, 2009
Medium Blue Search Engine Marketing, an established search engine optimization (SEO) firm in Atlanta, Georgia, is pleased to announce its newest partnership with GreenPoma, the Internet's go-to expert on eco-friendly, energy efficient bulbs ideal for a variety of household fixtures, including recessed ceiling fixtures, chandeliers, sconces, lamps, and exterior lights. With a goal to target more green home and small business owners, GreenPoma seeks the Internet marketing expertise of the SEO firm to introduce and educate consumers on the usefulness and quality of its compact fluorescent light bulb (CFL) products through search engine optimization, online public relations, and pay-per-click management.
"GreenPoma is in business to help consumers make smart decisions about how to realize the financial and environmental benefits of energy efficient lighting," said Peter Ellinwood, Co-owner of GreenPoma. "Explaining and highlighting the features and benefits of green lighting is a necessary task, and we look forward to working with the search engine optimization experts at Medium Blue to inform consumers and expand our customer base."
GreenPoma's interactive, easy-to-navigate website features a unique Bulb Finder resource tool that helps consumers select the right compact fluorescent light bulbs; plus, each product description is written with simple, savvy advice and understandable benefits. All products on the site are from leading lighting manufacturers and come with a guarantee of satisfaction.
"We're honored to work with GreenPoma to educate consumers on this timely topic," said Scott Buresh, CEO of Medium Blue. "Through the promotion of its extensive knowledge base on CFLs and forward-looking emphasis on the environment, Medium Blue will help GreenPoma achieve its stated goals." To use the Bulb Finder feature or to search for high quality, eco-friendly compact fluorescent bulbs, please visit http://www.greenpoma.com.
About GreenPoma
Founded on the desire to inform and educate consumers on greener lighting options, GreenPoma offers a variety of energy efficient lighting alternatives for sale on its website. Leading the way in the green revolution with hard-to-find bulbs from leading manufacturers, GreenPoma specializes in fully recyclable packaging, detailed, personalized reports on the money and carbon dioxide emissions you're saving, and simple, helpful advice from its Bulb Finder tool. To learn more about GreenPoma or to make a purchase, please visit http://www.greenpoma.com.
About Medium Blue
Medium Blue Search Engine Marketing, an Atlanta search engine optimization company, was recently named the number one search engine optimization firm in the world by respected industry resource PromotionWorld. Medium Blue's services include search engine optimization, website conversion, and online public relations. The company's experts in these areas are recognized leaders in the search engine marketing industry and have been featured in numerous publications, including ZDNet, WebProNews, MarketingProfs, DarwinMag, SiteProNews, SEO Today, ISEDB.com, and Search Engine Guide, and contributed to Building Your Business with Google for Dummies (Wiley, 2004). Medium Blue services a national client base, including Boston Scientific, DS Waters, and DeKalb Medical. Visit MediumBlue.com to request a custom SEO guarantee based on your goals and your data.
###