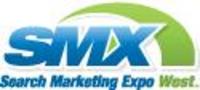 Redding, CT (PRWEB) February 19, 2008
With Search Marketing Expo - SMX West only one week away, conference organizers Third Door Media today issued a reminder to all of those planning on attending: take advantage of special pre-conference registration pricing prior to February 25, 2008. Third Door Media also announced new developments in the conference's educational offerings, as well as provided an overview of networking opportunities, including a party to be hosted by Google.
Register Now for Pre-Conference Savings
All Access passes that allow attendees the opportunity to attend workshops and educational sessions, all parties, the expo hall and all other conference opportunities are currently $1395; on 2/25, an all-access pass will cost $1595. Networking passes that allow attendees to visit the expo hall, attend parties and take part in educational events held in the SMX West Theater are currently $249; on site, a Networking pass will cost $299. Expo passes, which include access to the SMX West Theater presentations, are currently available at no charge to attendees who pre-register; at the conference, Expo passes will cost $50.
To register for the SMX West conference, please visit the SMX web site.
SMX Agenda Features More Than 50 Sessions & 140 Speakers
The SMX West agenda is a comprehensive collection of educational sessions for search and internet marketers. This event features three days of programming with more than 50 sessions and 140 speakers. Sessions are designed for search marketers of every experience level- from novice to expert.
The full agenda is posted here.
SMX Theater Presentations Offer Learning Opportunities for All Attendees
On Wednesday, February 27 and Thursday, February 28, the world's leading search marketing companies will guide educational seminars in the SMX Theater, housed in the Expo Hall. Companies will present case studies and discuss best practices, along with providing solution demonstrations. All attendees are invited to attend.
Companies providing SMX Theater presentations include: Bruce Clay, Inc., Clickpath, DoubleClick, eZanga, HackerSafe, Local.com, Looksmart, Matchpoint, Media Boost, Medio, Microsoft, Onward Search, Orange Soda, Position 2, RankSense, Sendori, SEOmoz, SLI Systems, Smart Search Marketing, Soothware, and SureHits.
In addition, SMX West Premier Sponsor iProspect will host a special session open to all conference attendees. "10 Truths Every CMO Must Know About Search Marketing" takes place Thursday, February 28th at 10:45 AM.
SMX West Hosts Full Slate of Networking Parties
Network and All Access pass holders will enjoy a variety of networking activities planned for attendees. On Monday from 6-8PM, join fellow attendees for the Search Bash at the Santa Clara Convention Center. On Tuesday, tailgate and cheer on your favorite search marketer in the SMX Search Bowl, held from 6 until 8PM.
On Wednesday, meet and greet show exhibitors in the Expo Hall Reception, held from 6-7PM. Then, join us at 7:30PM for the Google Groove, where good times and libations will be served.
About Search Marketing Expo - SMX West and Third Door Media
Search Marketing Expo -- SMX West is produced by Third Door Media, Inc. Third Door Media's mission is to empower interactive and search marketing professionals by providing trusted content and community services they need to be successful. Other Search Marketing Expo events include SMX Advanced, SMX Local & Mobile, SMX Social Media, SMX Travel @ PhoCusWright, SMX London and SMX East.
Third Door Media also publishes the fast-growing search marketing news and analysis site Search Engine Land. The company also produces Search Marketing Now, a lead-generation marketing solution for suppliers of SEM-related products and services, and Sphinn.com, the place for web, online, search, interactive and internet marketers to share news stories, talk within subject-specific discussion forums, build a network and stay connected to hot topics in internet marketing.
For additional information on Search Marketing Expo - SMX West, or to schedule interviews with Danny Sullivan and Chris Sherman, contact Amy Hooker, 910-362-8004 or amy at mavencom.com.
For Third Door Media, contact Claire Schoen, 203-664-1350 or claire at thirddoormedia.com.
###