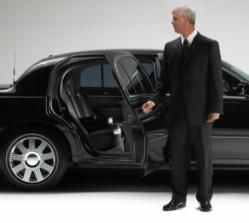 Each limousine rental package can be fully customized including music and drinks.
Seattle, WA (PRWEB) November 17, 2012
Seattle luxury transportation company "Sabra Limo" anticipates that the services it provides will help to make any event memorable. Each limousine rental package can be fully customized including music, drinks, and snacks. In addition, loved ones can request special amenities such as roses or chocolates to add a personal touch.
Sabra Limo offers several different limousine rental packages including a bachelor party package, a bachelorette party package, a wedding package, and an anniversary package. They also provide corporate limousine services, airport transportation services, and designated driver services.
Hoping to leave each client with a great experience, Sabra Limo boasts its quality service, professionalism, timeliness, and flexibility. "I wish all my work on this event was as easy to work with as Sabra Limo Service," said one customer. "These guys were a breath of fresh air, and I will only use them in the future."
With a desire to meet the needs of all clientele, Sabra Limo provides clients with new, clean vehicles, professional staff, on-time pickups, cutting-edge reservations, dispatch, and accounting technology. Keeping these facets in line, Sabra Limo is confident that no client will ever be disappointed.
The limo drivers at Sabra Limo give a rich feel to the experience with Sabra Limo. They are professional, classy, and well-mannered in their interaction. Each driver is well dressed and flexible in considering each client's individual needs.
Also intending to cater to a wide variety of customers, Sabra Limo offers a varied fleet of vehicles. These vehicles include a Lincoln Town Car Luxury Sedan, a Chevrolet Suburban Luxury SUV, Lincoln Town Car and Chrysler C300 10-passenger stretch limousines, Hummer H2, Lincoln Navigator and Cadillac Escalade Luxury Stretch SUVs, as well as a 24 passenger corporate bus. With such varied sizes, Sabra Limo offers personal, luxury service to groups of any size.
The vehicles that are provided to each client or client group are neat and clean and the chauffeurs are personable and professional. One customer bragged about the service that he received with Sabra Limo. "The car was clean and on time, the driver was courteous and identified himself right off the bat, AND he let me listen to the baseball scores from the night prior." This is just one testimonial from many pleased customers.
Sabra Limousines offers some unique limousine specials such as 2 free hours with every 5 hours booked for America's heroes--military police, sheriffs, and firefighters, free cover charge to selected clubs, and a free ride home from the hospital for mom and baby if the mom used their service for her wedding.
About Sabra Limo
Sabra Limousine has been serving greater Seattle and Western Washington as well as NYC, Northern and Southern California, Chicago, Atlantic city and many other cities since 1995. While the company specializes in corporate transportation, the also offer a fantastic service with event limousines as well as party limousines and general transportation.
Sabra Limo Service
Seattle, WA