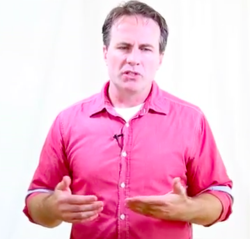 United States federal law has opened the door to cyber terrorism, harassment and the perpetuation thereof.
Sacramento, California (PRWEB) November 02, 2012
Earlier this year a hoax was perpetrated whereby the creators of the April 1 joke convinced some well-known media outlets that Sen. Lieberman was gutting the controversial 1996 law, namely Section 230(C) of the Communications Decency Act, which gives federal immunity to Internet service providers from liability for defamation, injunctive relief and any other civil remedies for information that they republish if it is provided by third parties.
Michael Roberts, the founder of RexxField.com which is an Internet harassment and defamation victims advocacy service used this hoax as an opportunity to educate the public on what he considers to be alarming flaws in the law, and why it is untenable in its current form.
Roberts recently published a 4 minute YouTube video titled "Section 230C Communications Decency Act. Why it needs to be changed"
Robert said, "In 2008 the United States Court of Appeals for the District of Columbia circuit, in the case Parhat vs. Secretary of State Gates, stated on record that even if the government "said it thrice," it does not make something true. The quote from the appeals court finding was a reference to Lewis Carroll, The Hunting Of The Snark 3 (1876) where he wrote, "I have said it thrice: What I tell you three times is true." He said "I believe that § 230C of the CDA is a copybook example of how the government can really mess things up." Roberts added, "there have been countless cases where victims of malicious postings through websites hosted by faceless giants of Silicon Valley have been left without any equitable relief because of this absurd law which resulted in unjust rulings much more than thrice." He added "the immunity conveyed through the law to the likes of Google, RipOffReport.com and thedirty.com allows these websites to ignore the plight of little people struggling with vocational paralysis as a result of internet defamation, all the while ignoring the social responsibility that the lawmakers assumed they would honor when drafting the law."
Michael Roberts is an Internet Harassment Victims' Advocate. He works with victims who have had fallacious internet complaints, such as those filed on RipOffReport.com, by competitors engaging in tortious interference. He recently launched a RipOffReport.com victims support an action group [LINK __title__ ]
HashTag #Change230C