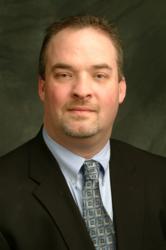 Southfield, Michigan (PRWEB) March 06, 2013
Secure-24 announced today the appointment of Steve York to the position of Vice President of Client Service Delivery. Secure-­24 is a leading provider of IT operations, application outsourcing and cloud computing.
In his role, Steve will be responsible for Secure-24's Client Partners, Customer Service team and Program/Project Management teams, ensuring the execution of world-class service to the company's customer base. Working with Secure-24's executive team, Steve will help develop new strategies as part of a continuous improvement approach to deliver innovative solutions in SAP hosting, Oracle Application hosting, and cloud computing.
Prior to Secure-24, Steve worked two decades as an executive and transformational IT strategist at both small entrepreneurial and large global companies in a multiple of industry verticals. He focused on operations and IT transformation at Michigan-based companies, including AlixPartners, LLP, Hayes Lemmerz International, Inc., CGI Group, Inc., and lean manufacturing operations at Ford Motor Company. He is also active in the Detroit Chapter of Society of Information Management (SIM).
"We welcome Steve to our growing company. He brings a deep experience in providing innovative solutions in the IT industry, combined with passion for delivering the best customer experience," said Volker Straub, Chief Operating Officer of Secure-24. "Steve's energy, dedication and personal mission in giving back to the community is closely aligned with our company values. He is an excellent addition to the leadership team."
As a volunteer board member, Steve helps lead the mission at Michigan-based Angels of Hope, a non-profit organization providing financial and emotional support to children and families as they battle against cancer.
Steve earned his B.S. from Eastern Michigan University and M.B.A degree from Baker College.
About Secure-24
Headquartered in the Detroit Metro area, Secure-24 is a privately held company delivering managed IT operations, ERP application hosting and cloud computing services from state-of-the-art data centers in the United States. The company manages complex IT landscapes and business critical applications for mid-market and Fortune 500 organizations that operate globally. Secure-24 is a SAP Certified Hosting and Cloud Provider with a broad SAP Basis Competency Center, and an Oracle Gold Partner hosting Oracle Enterprise Performance Management (EPM) solutions, such as Oracle E-Business Suite, PeopleSoft, JD Edwards, and Hyperion.