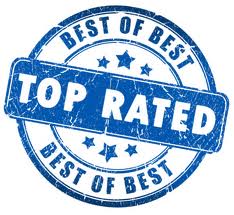 Cellular home security systems are becoming the norm in the industry, so we help consumers see past the marketing messages of these companies.
San Diego, CA (PRWEB) December 11, 2012
Millions of Americans are familiar with the ubiquitous blue and white ADT security signs dotting front yards in homes across their neighborhoods. For decades, ADT and other security system companies have provided home monitoring security systems that tie into the traditional telephone system. But unknown to many consumers, cellular and wireless home security systems are also now available.
Many upstart security companies are taking advantage of these new technology trends to start companies that aim to impress consumers with a list of flashy features but which actually do little to provide value and deliver real security to their customers. In an attempt to help educate consumers about the home security and alarm systems market and provide reliable information about truly reputable service providers, SecuritySystemReviews.com has embarked on a year-long effort to evaluate the nation's top home security system providers.
As part of that effort, SecuritySystemReviews.com announced today the release of their comprehensive cellular home security system reviews and rankings, an effort that spanned several months and included the consideration of dozens of national and regional home security system providers.
"Our company set a goal of talking to every reputable player in the home security system market," said Tim Eveler, head of public relations for SecuritySystemReviews.com. "I'm confident that we reached that goal. We've spent thousands of man and woman hours sifting through research notes, technical specifications, customer interviews, and other documentation to put together the most comprehensive set of security company reviews possible. This information is going to make it possible for every concerned home owner in America to make an informed and confident choice about how to protect their homes."
This year's evaluation of top cellular home security companies clearly placed three organizations well ahead of the competition. In first place, with the overall best cellular system and a perfect five star rating, was FrontPoint Security. The second place spot went to Protection America (with a 4.5 star rating), and Vivint came in third place (and also received a 4.5 star rating).
"FrontPoint Security managed to eke out a win this year," said Eveler, "But it was close. The leading companies in the field are doing some amazing things, especially in the area of cellular monitoring and smart phone—iPhone and Android—apps. It's amazing stuff really. Even as little as two years ago, I never would have expected to see the unprecedented level of access and control that these companies can provide to their customers today."
For a complete set of Protect America, Vivint, and FrontPoint Security reviews, readers should visit SecuritySystemReviews.com. The site also contains additional information and reviews on such products and services as home automation systems and advanced security system equipment.
About SecuritySystemReviews.com
SecuritySystemReview.com is a consumer research and advocacy company that seeks to provide fact based, nonbiased information about the home security and alarm industry. The company's independent experts, investigators, and writers conduct ongoing analyses and evaluations of all of the leading security companies with a focus on both quality of service and product reliability, especially in the do-it-yourself, cellular, and wireless home security niches.