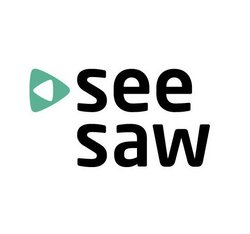 British TV fans love a good comedy and Gavin & Stacey can now take its rightful place in the pantheon of all time classics alongside national treasures such as Fawlty Towers and Only Fools and Horses. Comedy fans can satisfy their lust for laughter with
(PRWeb UK) August 2, 2010
Multi BAFTA award-winning show Only Fools and Horses has been named the greatest TV comedy of all time, beating the classic Fawlty Towers and the award-winning Gavin & Stacey to the top spot.
In a poll commissioned by online TV service SeeSaw to celebrate a new collection entitled Best of British Comedies, the combination of a family friendly script, award-winning actors and cheeky Peckham charm saw Only Fools and Horses secure nearly a quarter of the vote (23%) to be crowned the greatest comedy show of all time. Fawlty Towers scooped 10% of the vote, with Gavin and Stacey third in the poll (7%).
Top 10 list in full:
1. Only Fools and Horses
2. Fawlty Towers
3. Gavin And Stacey
4. Blackadder
5. The Inbetweeners
6. Father Ted
7. The Office
8. Red Dwarf
9. I'm Alan Partridge
10. The Royle Family
In the battle for greatest comedy duo, it was a tussle between old and new, but James Corden and Matthew Horne headed the poll (16%) ahead of the original comedy double act Morecambe & Wise, who came in at second place (14%). The Two Ronnies failed to make the Top 5, coming in sixth place.
1. James Corden and Matt Horne (Gavin & Stacey)
2. Morecambe and Wise
3. David Walliams and Matt Lucas (Little Britain)
4. Peter Kay and Paddy McGuiness (Phoenix Nights)
5. David Mitchell and Robert Webb (Peep Show)
Only Fools and Horses continued its success, with almost half the nation (44%) voting for the infamous pub scene, where Del Boy accidently falls through an open bar hatch, as their greatest ever TV comedy moment. Gavin & Stacey's 'Curry Moment' came in second place (10%) and Fawlty Towers had us laughing our socks off when Basil Fawlty gave his Mini Cooper a lashing with a branch, in third (9%). Top 5 list below:
1. Only Fools and Horses – Del Boy accidentally falling through an open bar hatch
2. Gavin & Stacey – The Curry Moment
3. Fawlty Towers – Smacking the mini with a tree branch
4. The Office – David Brent dancing
5. Monty Python – Dead Parrot
There was hotly contested competition in the vote for best British comedy catchphrase but yet again Gavin & Stacey topped the poll with Nessa's modern classic: "What's occurring?" Only Fools and Horses' Del Boy's perennial favourite "Lovely Jubbly" received came second with Victor Meldrew's "I don't beeeeeelieve it" from classic comedy One Foot in the Grave scooping third place.
John Keeling, Platform Controller for SeeSaw commented: "British TV fans love a good comedy and Gavin & Stacey can now take its rightful place in the pantheon of all time classics alongside national treasures such as Fawlty Towers and Only Fools and Horses. Comedy fans can satisfy their lust for laughter with the Best of British Comedies Collection on SeeSaw.com.
The survey has been commissioned by online TV service SeeSaw to mark the launch of their Best of British Comedies Collection.
Notes:

The survey was conducted by 72 point in June 2010. The total number of respondents was 3004 adults.
The service is available at http://www.seesaw.com
Follow us on Twitter: http://www.twitter.com/SeeSawTV
SeeSaw is an online TV service launched in February 2010. SeeSaw offers a range of free and rental content supplied by UK and international broadcasters, independent production houses and sporting bodies. With a mixture of catch-up from 4oD and Demand Five, as well as archive programming from various networks, SeeSaw.com offers a safe and legal online viewing destination with hundreds of shows available for those that love TV.
###