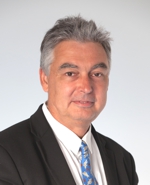 Igor Fish, Ph.D., will present, "The Next Generation 'Designer CHO Cell Lines' as a Customized Platform For Therapeutic Protein Production"
Geneva, Switzerland (PRWEB) November 12, 2012
Selexis SA announced today the Company's president and CEO, Igor Fish, Ph.D., will present, "The Next Generation 'Designer CHO Cell Lines' as a Customized Platform For Therapeutic Protein Production" on Wednesday, November 14 at 11:15 AM at the BIO-Europe 2012 Partnering Conference being held November 13 - 14, at the CCH Congress Center in Hamburg, Germany. The Company will be also taking part in the pre-scheduled partnering meetings.
Presentation Abstract:
From discovery to manufacturing, successful biologics development requires robust expression systems. For most protein therapeutics, the manufacturing system of choice is Chinese hamster ovary (CHO) cells. For the past 10 years, Selexis has developed patented technology, proprietary CHO-M cell lines and scale-up processes to produce CHO manufacturing cell lines for clients that routinely achieve expression levels of 2-5 g/L. However, even with these technologies, the CHO cell is remains poorly efficient in the production of certain classes of proteins, such as fusion proteins. Selexis has developed new designer CHO cell lines that have been metabolically engineered to overcome the specific expression bottlenecks associated with difficult-to-express proteins. These next generation designer cell lines are powerful tools that can be implemented at the earliest stage of discovery up to the product manufacturing allowing considerable labor and time saving.
Companies or individuals attending BIO-Europe can schedule meetings with Selexis (registration required) by visiting: http://www.ebdgroup.com/bioeurope/index.php
About Selexis SA
Headquartered in Geneva, Switzerland, Selexis SA is a global life science company with innovative technologies and world-class expert services for drug discovery, cell line development and scale-up to manufacturing of therapeutic proteins. The Company's SUREtechnology Platform™ is based on Selexis Genetic Elements™ -- novel DNA-based elements that control the dynamic organization of chromatin within all mammalian cells and allow for higher and more stable expression of recombinant proteins. Selexis has generated over 1,300 cell lines being used in a variety of programs from drug discovery to late-stage clinical trials.
For more information, visit http://www.selexis.com
About BIO-Europe 2012
BIO-Europe® is Europe's largest partnering conference, serving the global biotechnology industry. The conference annually attracts international leaders from biotech, pharma and finance along with the most promising start-ups and emerging companies. It is the "must attend" event for getting business done in the biotech industry.
For more information, visit: http://www.ebdgroup.com/bioeurope/index.php