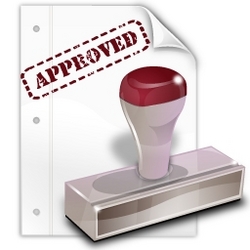 7 day turnaround guaranteed - or 50% of your tax return fee is returned!
(PRWeb UK) November 2, 2010
The Made Simple Group is proud to yet again revolutionise an expensive and time consuming process – by making it simple, cheap, speedy and online. Their new Tax Returns Made Simple service offers an innovative and easy to use service enabling users to file their tax returns from as little as just £49 + vat.
Howard Graham, CEO of The Made Simple Group says…
There's been so much in the press lately about the big issues that HMRC are having with their IT systems. Daily reports in the press identify that millions of tax returns are being calculated with errors resulting in overpayment and underpayment headaches for the population. Tax Returns Made Simple provides a speedy, accurate and trustworthy online solution to what is now a complex and time consuming process.
The service enables you to file your tax return in just 4 simple steps:

Select
Pay
Provide info
Approve
Not only simple, but speedy too...
Just 7 days turnaround from the time all information is provided. That's quick! And that 7 days is guaranteed - if we don't turn it around in 7 days - then you'll receive a 50% refund on the fee you paid!
The system is totally online, 100% secure and utilises the services of qualified chartered accountants and tax experts – so you can trust that your tax return will be accurate. No overpayment or underpayment headaches from this system.
Sign up today (no obligation to file your tax return at all) and access 1000's of free tax resources: business calculators, tax guides and bulletins – there's a whole library of resources available to everyone absolutely free!
Visit http://www.taxreturnsmadesimple.com today! A new way to do self assessment tax returns forever…
###