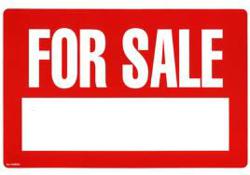 A standard agent can charge fees between 2 and 6 percent in most U.S. states.
Clearwater, FL (PRWEB) March 30, 2013
Home sales are traditionally completed by real estate agents who know a specific geographical region. While a traditional sale can have complications, homeowners who face foreclosure, bankruptcy or other situations can bring further complications during a sale. The PLB Investment Group is now providing sell house by owner services to homeowners. These services are now offered in multiple cities in Florida including Brandon, Riverview, Tampa, Clearwater and others. Experts at this company are now helping more homeowners eliminate the burden of selling a property at http://www.realestatetampaflorida.com/sell-your-house.
The sale of a property typically comes with multiple fees to homeowners. A standard agent can charge fees between 2 and 6 percent in most U.S. states. These fees can be higher or lower depending on the circumstances for the sale. Special circumstances like foreclosure, divorce and tax liens often require more effort before sale by realtors or agents and fees could be higher.
The selling services now offered by the PLB Group to homeowners provides a housing expert designed to sell houses fast without the added expense of increased fees.
The PLB Investment Group is comprised of housing experts who know and understand the local Florida economy. From price creation strategies to locating qualified buyers, this company now offers a complete range of services designed to help those with extraordinary circumstances when selling a property.
The experience of the company experts is used for all transactions for homeowners to ensure a faster sale date is reached to help eliminate the burden of selling a property that has been declined by real estate agents or realtors.
One of the new additions on the company website aside from the new services is an easy to use contact form. This new contact form has been designed to not require personal information before a home is reviewed for sale. The real estate experts who review the submitted information ensure that privacy is protected for all homeowners.
This company currently buys properties weekly from homeowners in Florida and has earned its reputation in the real estate industry for the expediting of alternative sales. An overview of the complete services provided can be found on the company website.
About PLB Investment Group
The PLB Investment Group is an experienced group of real estate investors currently providing services that realtors and agents do not. This company specializes in selling alternative real estate to help eliminate the burden of homeowners in a variety of circumstances. This company works closely with foreclosures, bankruptcies, divorce settlements, relocation and other issues that cause immediate need for sale of a property. The PLB Investment Group provides its services in Florida and other areas of the country as an alternative resource to traditional routes of selling a property. This company is able to sell homes in any condition to buyers.