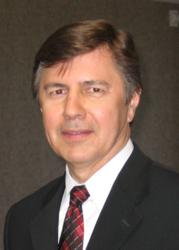 Post-election should be an exciting time.
Louisville, KY (PRWEB) September 27, 2012
The US is likely to see a rise in mergers and acquisitions (M&A) activity after the country's presidential elections but taxation issues loom. "Post-election should be an exciting time," quipped Brian Mazar, CEO of American Fortune Mergers and Acquisitions. "We will have more confidence in the direction of our nation once the election is over, which will boost confidence in many...especially those considering a merger or acquisition."
Complimenting Mazar's comments from across the pond, Lisa Chaudhuri, of Barclays' UK Investor Solutions recently stated, "We see merger and acquisition activity picking up in the US, because post-elections there will be increased political certainty, which will boost business confidence. " A lot of companies in the US are sitting on cash and so M&A will be one of the major beneficiaries of this. "The US is a better economy for this. It has been stronger than others over the last year or so and there is more certainty than in Europe or elsewhere. So the focus on US M&A deals is more appropriate than other areas."
But Mazar is quick to point out taxation issues that will undoubtedly affect how and when mergers and acquisitions activity will pick-up. "One of the biggest impacts on merger and acquisition activity is the looming increase in the capital gains taxes followed by concerns regarding individual tax rates that are slated to rise in 2013" Mazar is referring to the Bush tax relief plan, originally enacted in 2003 and extended by Obama in the 2010 Tax Relief Act. "This will no-doubt be a front-and-center topic for the white house post-inauguration," shares Mazar.
Romney and Obama have very different plans for addressing both of these tax concerns.
Romney has proposed to make permanent all of the Bush-era tax cuts, including the reduced tax rates on qualified dividends and capital gains. He has also discussed exempting from tax all capital gains, dividends and interest for individuals making less than $200,000 a year.
In contrast, Obama has proposed to tax dividends as ordinary income for higher-income individuals (taxpayers in the proposed 36 percent and 39.6 percent tax brackets) after 2012. Capital gains would be taxed at a 20 percent rate after 2012 for individuals with incomes over $200,000 and families with incomes over $250,000.
As for Mazar's thoughts on the options, "If both of these taxes go up in 2013, business owners will not be so motivated to sell their businesses unless their EBIDTA rises by at least one point."
American Fortune Mergers and Acquisitions, LLC is a nation-wide firm that provides growth-to-exit planning, mergers and acquisitions services and business valuation services for businesses with revenues between $3 million and $100 million. American Fortune was founded by industry veteran Brian S. Mazar who developed a unique process that is sell-side driven. This process makes American Fortune different from most merger & acquisitions advisors.
Advisors at American Fortune are not business brokers, they do not represent both sides of a deal and they refuse to follow industry standards just "because." Their results are different too. Those who learn how to sell a business through American Fortune receive better terms, higher selling prices and a true advocate when they sell a business. Due to this, American Fortune successfully sells their businesses at an average of 98% of the listed price.