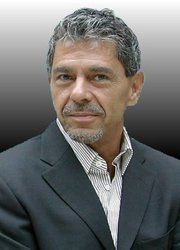 By offering my e-book as a PDF file I'm able to update or alter any information on the fly
Wilmington, NC (Vocus) January 12, 2009
Author Michael M. Kloian's book, "Sell It By Owner and Save", has maintained a five star rating on amazon.com for 8 years. Though no longer in print, Kloian continues to update his controversial best selling book via a PDF file on the Internet at http://www.SellItByOwnerAndSave.com.
"By offering my e-book as a PDF file I'm able to update or alter any information on the fly," says Michael. "This way I can address current real estate trends, and identify important issues that may affect the real estate market," said Kloian.
A few of the areas covered in this book are:

How to deal with Real Estate Agents on your terms Section 4
Key elements to marketing your home successfully Section 3
How to price your property for maximum profit Section 2
Kloian, a real estate broker for 32 years, wrote his book in an educational format for the purpose of assisting home sellers with the daunting task of selling either by owner or with an agent.
"Saving the commission is the number one reason sellers choose to sell on their own," stated Michael. "Oftentimes, commission may take a 10% to as much as a 70% chunk out of the seller's equity, leaving them with very little cash at the closing," says Michael.
In today's market it is imperative that home sellers learn as much as possible to reduce out of pocket expenses. For a copy of Michael's book go to http://www.SellItByOwnerAndSave.com.
Contact:
Michael M. Kloian
mesrob (at) pathwaynet (dot) com
Phone: (910) 465-3929
###