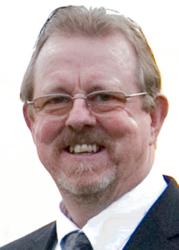 Businesses can't afford to waste the effort and costs involved in high value sales, so need to take sensible steps to maximise their chances of success.
Slimbridge, Gloucestershire (PRWEB UK) 25 March 2013
Interimco, the independent change and transition management people, liken high value product selling or account development planning to a three-dimensional game of chess between a business, its prospective client and its competitors.
In chess a Grand Master will always beat a novice. There are two main reasons for this:
Experience
Forward thinking
A Grand Master leaves nothing to chance, He thinks about every move he could make and every way his opponent could respond. A competent but low ranking chess player may think two or three moves ahead. The Grand Master will think many moves ahead assessing all the permutations to maximise his chances of winning the game.
Similarly, the consistently successful salesperson will often be planning his whole sales strategy, refining it as the sale develops The novice plans no further than the next call, if that.
If a competitor has a more experienced or more forward thinking sales person or account manager, who has thought of all the angles, all the people who could influence the decision and how best to ensure all the influencers are on side, the competitor will probably win the sale.
What is the cost of a lost sale?
No business can afford to lose sales even in a healthy growing economy. In the current climate losing a major sale is even more damaging.
The cost of losing a major sale or account can run into hundreds of thousands of pounds or even millions. On top of that there is the cost of the sales team and bid team plus the lost profit for the lifetime of that customer and any other clients that customer might have influenced.
Strict qualification
Initial qualification takes place early in the sales cycle. It, therefore, makes sense to apply strict qualification checks at the earliest opportunity and continue re-qualification throughout the process.
This is to try to identify those sales where you have the highest chance of success and weed out those highly unlikely to succeed. Weak salespeople will chase every opportunity and will waste huge amounts of expensive sales resource chasing sales they will never win. Successful salespeople perform much stricter qualification and don't waste time on sales likely to be lost. If you apply sensible and strict qualification criteria all the sales opportunities you progress will have a higher chance of success, thereby increasing your revenues.
Plan a sale or account like a Grand Master
To maximise ones chances of success one needs to be planning a strategy to ensure that the most appropriate resources are targeted at the relevant influencers, recommenders and decision-makers in the prospective customer AND that they each have very clear objectives to achieve to ensure success.
Strategic Account and Sales Strategy Review Service
Interimco has added a new Strategic Account and Sales Strategy Review Service to its portfolio of services. This new service is built on a proven and successful methodology developed over more than 20 years sales / sales management experience in both low and high value sales and strategic account development. The service can be delivered as part of a one-day per month sales review service for just as long as the business needs help. It addresses strict qualification, development of the client's need and includes account strategy planning.
David Hunt, founder and Principal Partner of Interimco will be hosting a Webinar to discuss this new service on Tuesday April 16th. Interested parties may register here.
.
Interimco, founded in 1998, provides independent transformation and transition leadership to businesses of all sizes. Projects to date include Governance Risk and Compliance solutions, business rescue, business development for trade sale, merger and acquisition negotiations, commercial contract negotiation, and sales and marketing management.