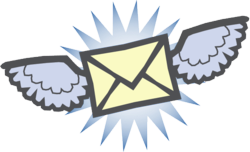 For an online marketer or small business owner looking for ease of use, SendLoop is a good choice
Barcelona, Spain (PRWEB) March 12, 2013
Sendloop makes email marketing easy. With no specific knowledge marketers can build lists and start sending email campaigns, email newsletters right away.
"SendLoop is a simple way to send great looking email to your subscriber base. They provide templates and other aids for creating them. They make it extremely easy to track how effective they are. Pricing is customizable too. For an online marketer or small business owner looking for ease of use, SendLoop is a good choice," said the GetApp reviewer.
According to GetApp, Sendloop is an email marketing service for businesses that don't have a lot of time or skill to devote to email campaigns. It is possible for someone without design or advertising agency experience to import a list of subscribers, create personal, effective and good looking emails and to track how they are affecting sales by just logging into a simple dashboard.
Sendloop achieved the following ratings:
Overall: 9.5/10
Ease of use: 5/5
Features: 5/5
Value: 4/5
Ease of deployment: 5/5
To read the full review on GetApp visit:
http://www.getapp.com/blog/sendloop-review
To test drive Sendloop for free, please visit:
http://www.getapp.com/sendloop-application
About GetApp
GetApp is the largest independent online marketplace that helps small to mid-sized businesses and startups discover, evaluate and manage the perfect cloud business apps for their needs. Its mission is to support millions of users in their "best app" research with comprehensive directories, interactive search tools, side-by-side comparison tables, user reviews and app evaluation resources.
In addition, GetApp serves as a global online marketing channel for thousands of cloud business application developers. GetApp operates primarily in North America and the U.K. It is privately owned and backed by Nauta Capital.