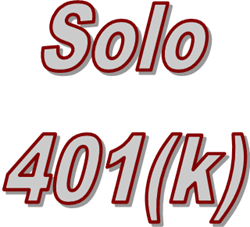 The advantages of the Solo 401k make it a powerful tool
Los Angeles, CA (PRWEB) April 04, 2013
"Adding a Solo 401k Plan to Your Retirement Portfolio" was featured in the recent issue of Real Estate Investing Wealth Magazine. The article was written by the president of Sense Financial Services, California's leading provider of self-directed retirement accounts. The company continues to see a growing interest in the plan as retirement continues to be the top concern for many. "Adding a Solo 401k Plan to Your Retirement Portfolio" explains Solo 401k rules and contribution limits.
The Individual k or Solo 401k is a traditional 401k plan that has been simplified for the self-employed and small business owner. In order to qualify for the plan, an individual must meet the following two requirements:
1. The presence of self-employment activity
2. The absence of full-time staff
According to Solo 401k rules, the self-employment needed to qualify for the plan can occur on a full-time or part-time basis. An individual can qualify for the Solo 401k with a business "on the side" and in tandem with full-time employment elsewhere. The business cannot employ full-time staff, with the exception of a spouse who is also involved with the business. The plan is often ideal for independent contractors, real estate professionals, and consultants.
Those who qualify for the plan can take advantage of high Solo 401k contribution limits. Because the self-employed small business owner operates as both the employer and the employee of the business, he or she is allowed to make contributions in both capacities. This results in the plan's high contribution limit. In 2013, the IRS increased the maximum contribution limit to $51,000 for those under the age of 50. An additional catch-up provision raises this contribution limit to $56,500 for those age 50 and above.
"Adding a Solo 401k Plan to Your Retirement Portfolio" illustrates the rules and features of the retirement plan. The article can be found in the March issue of the Real Estate Investing Wealth Magazine, a monthly publication that is exclusively available for the iPad. The magazine focuses on the strategies for building and achieving wealth in the real estate investment industry. It features monthly articles on investing and tax strategies, flipping, wholesaling, leasing, foreclosures, short sales, business planning, and asset protection. Subscription to the magazine is available on itunes; monthly issues are automatically delivered to subscribers.
About Sense Financial Services:
Sense Financial is California's leading provider of retirement accounts with "Checkbook Control": the Solo 401k and the Checkbook IRA. Over the years, they have assisted hundreds of clients obtain checkbook control over their retirement accounts while providing them with the ability to invest in virtually any investment class, including real estate, private lending, mortgage notes and much more without the need for custodian approval.
To learn more about the solutions they provide, please contact: (949) 228-9393.