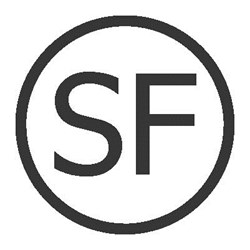 Los Angeles, CA (PRWEB) March 01, 2013
Self-directed retirement plans like the Solo 401k give participants several advantages in real estate investing. Also known as the Individual k or Owner-only 401k, the plan was designed for the self-employed and small business owner. As a 401k, the Solo 401k rules are the same as traditional 401k plans while affording additional options to its participants. The self-directed nature of the plan allows investments to be made and directed by the plan participant.
The advantages of the Solo 401k plan make it an attractive option for those interested in investing in real estate. The plan gives participants total or "checkbook" control over its funds; participants can make investments with the simplicity and ease of writing a check. Solo 401k rules also allow for a wide range of investment capabilities. Of these, investing in real estate is of particular interest to many given the current housing market. Custodian consent is not needed with the plan, enabling quick response to real estate investment opportunities. Income and gains from these investments go back to the retirement plan, tax-free.
Sense Financial, California's leading provider of self-directed retirement accounts, has recently partnered with a private multiple listing service to assist clients who wish to invest in real estate. This strategic partnership represents an increasing interest in real estate investment as a means to diversify retirement portfolios.
360-Investments provides resources and assistance with real estate investing. Its goal is to assist its clients to generate cash flow through the purchase of discounted real estate properties. It includes a private multiple listing service (MLS) which specializes in discounted property listings with built-in equity. The website has various investment and research tools such as segmented heat maps, market data, property analysis, and directory with real estate industry contacts. The service also provides personal assistance through the investment process.
Investing in real estate using the Individual k or Solo 401k retirement plan can be a means to diversifying a retirement portfolio. The plan unlocks the capital to invest in today's real estate market. Because Solo 401k rules allow for real estate investment, plan participants can benefit from this option. Sense Financial's new partnership assists investors in this process.
About Sense Financial Services:
Sense Financial Services is California's leading provider of retirement accounts with "Checkbook Control": the Solo 401k and the Checkbook IRA. Over the years, they have assisted hundreds of clients obtain checkbook control over their retirement accounts while providing them with the ability to invest in virtually any investment class, including real estate, private lending, mortgage notes and much more without the need for custodian approval.
To learn more about the solutions they provide, please contact: (949) 228-9393.