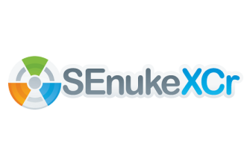 With Senuke XCR's crowdsourcing, users that take part in the system will be able to share scripts across a broad community of other link builders and will be able to add new websites to their software based on how many they add to the system.
Barrington, RI (PRWEB) September 15, 2012
The latest news buzzing around in the SEO community is the forthcoming release of Senuke XCr slated for September 19th. At last the secret new feature having to do with the addition of "Cr" to the name has been announced.
Senuke XCr is not a relaunch of the previous software, it is a completely new software with new platforms, features, and the incredible new "CrowdSourcing" feature enabling other users of Senuke XCr to use the macro script recorder to share their creations with others.
When a user of Senuke XCr uploads a script into the community they will receive 10 points towards downloading other users scripts. The viral and community based nature of Senuke XCr's crowdsourcing has the potential for the software to grow into even more of a link building giant that it already is.
Users of the current version of Senuke X already use the software to build backlinks to all different types of website platforms. New platforms being released with Senuke XCr will be Wiki sites, PDF document sharing sites, and the ability to add Wordpress blogs from a users own private network.
The prelaunch signup to reserve a spot for Senuke XCr started yesterday and a 14 day free trial of Senuke XCr will be offered to give newcomers a chance to test drive the new link building software on September 19th.. Anyone can visit this link: http://SenukeXCrFree.com to see the exciting new video and reserve a license or 14 day free trial.