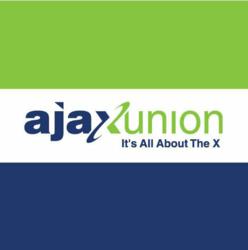 We've made an eBook mailing list available to help readers learn what's new first, so they can stay on top of their business game.
New York, NY (PRWEB) March 01, 2013
Business marketing firm Ajax Union is currently promoting its series of eBooks by offering a mailing list to individuals and businesses. Mailing list subscribers will be the first to know about new developments and the best practices discussed in Ajax Union's eBooks, written by the company's own holistic marketing experts. Since 2008, the New York-based search engine optimization firm has achieved improved Google rankings and increased revenue for hundreds of B2B and B2C clients. The eight informative eBooks already available on their website are designed to help subscribers better understand the company's methods of success.
Ajax Union eBook topics so far have included blogging for businesses, PPC advertising, link building, Wordpress, optimization for eCommerce sites, networking, and how-to use social media sites like Twitter and Pinterest for better customer outreach. Each of the books is written by a professional in the online marketing field, and all are available for free on the Ajax Union website. Committed to educating businesses about the benefits of internet marketing, Ajax Union offers complimentary webinars through their site as well.
"We strive to stay ahead of the curve here, and we want to help other businesses do the same. In an ever-changing world, occasionally browsing the web to find more about improving your business simply isn't enough. There's no use in reading outdated marketing advice, and there's no use in trying to catch up to everyone else after the fact! We've made an eBook mailing list available to help readers learn what's new first—be it related to social media, blogging, advertising, or customer relations—so they can stay on top of their business game," said Megan Fix, Agency Manager at Ajax Union.
The internet marketing firm offers a range of plans for businesses, including on site SEO, PR and reputation management, blog and social media updates, video production, Pay-Per-Click advertising, and more. The company is also the creative force behind RankZen keyword research software, Intromoose online introduction services, Apples Creations web design, and the new weekly GrowTime video series. In addition to their eBooks and webinars, Ajax Union holds frequent seminars and business networking events in the New York area.
Individuals and businesses looking to expand their audience, increase their revenue, and raise their Google exposure may sign up for Ajax Union's eBook mailing list and learn more about the company's services through its website, http://www.AjaxUnion.com. Ajax Union is also available through Facebook and Twitter.