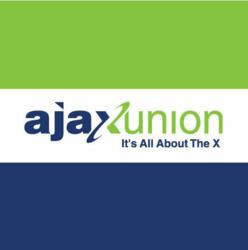 Webinars are a great asset for business people looking to expand their online reach.
New York, NY (PRWEB) March 13, 2013
Internet marketing company Ajax Union is currently promoting its series of complimentary webinars by offering pre-recorded sessions through its website, http://www.AjaxUnion.com. The archived webinars are hosted by the company's team of marketing experts, and cover topics like social media, eCommerce, pay-per-click (PPC) advertising, and Google AdWords. Like the company's live webinars, the pre-recorded sessions are available at no cost, and designed to help professionals and companies expand their businesses online. Information about both upcoming webinars and pre-recorded sessions is available through the company's webinar mailing list.
Since 2008, Ajax Union has helped scores of businesses achieve above the fold Google rankings, increase revenue, and gain a broader audience with a well-rounded array of marketing strategies. In addition to their webinars and eBooks, the company offers a range of plans and services including blogging, social outreach, video and email marketing, PR and reputation management, PPC advertising, and onsite SEO.
As a holistic marketing firm, the search engine agency encourages clients to take a multi-pronged approach to expanding their respective businesses. The company's pre-recorded webinars give background information on structuring ad campaigns using Google AdWords, keyword research and re-marketing, optimizing an eCommerce site, and utilizing popular social networking sites for business. With hundreds of client success stories under its belt and a spot on the prestigious Inc. 500 Fastest Growing Private Companies list, Ajax Union aims to provide clients with foundational knowledge about how their marketing services produce results.
"Our live and pre-recorded webinars offer an excellent opportunity for business owners and others to gain valuable insight into marketing strategies to grow their companies. Our presentations are informational without being too technical, and participants come away with a greater understanding of the potential of internet marketing no matter what their business background. From email and PPC approaches to onsite SEO and multimedia production, there's something for entrepreneurs of all stripes. These webinars are a great asset for business people looking to expand their online reach," said Matt Sieracki, Onsite SEO Manager at Ajax Union.
Ajax Union also regularly holds networking events and seminars throughout the New York area, and is the force behind Apples Creations web design, Intromoose online professional introductions, and RankZen keyword software. Business owners and other professionals interested in Ajax Union's marketing services, free live and pre-recorded webinars, eBooks, and more can reach the company online via their website, Twitter, or Facebook, or can call 1-800-594-0444 to find out more.