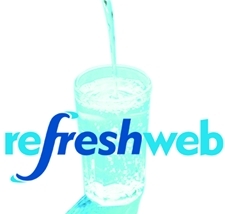 "In what continues to be a tough economy, businesses are focused on marketing tactics which deliver results. Site optimization is a highly leveraged investment which shows returns for years."
Austin, TX (PRWEB) July 28, 2010
Austin-based Search Engine Optimization (SEO) agency, RefreshWeb announces a major new client with projects for the third quarter of 2010 - Sheshunoff Consulting + Solutions. The SEO consulting and service contracts will extend into 2011.
The SEO agency will be developing and implementing SEO strategies for the company that will assist in integrating new businesses which they have acquired into the overall search engine marketing strategy of the company.
For Sheshunoff Consulting + Solutions, RefreshWeb will be developing a competitive strategy for their Web sites and then optimizing the content for those sites. The company is active in bank consulting, bank risk management, banking technology and software (such as bank compliance software). The company also offers the industry investment banking services, as well as webinars, conferences and executive development for financial services executives.
RefreshWeb, a B2B Web marketing agency, serves mid-sized corporations that desire to maximize their search engine rankings, optimize on-line sales processes, and strengthen Internet marketing presence. The RefreshWeb team is as well versed at marketing as they are at search engine optimization. They understand how to apply hard core Web analytics to maximize their clients' sales process on the Web. The RefreshWeb team excels at weaving SEO rules and marketing principles together into a unified and integrated Internet marketing strategy.
"In what continues to be a tough economy, businesses are focused on marketing tactics which deliver results," said John Rasco, RefreshWeb president. "Site optimization is a highly leveraged investment which shows returns for years, so there continues to be a lot of interest in SEO. It's significant that these industry leaders are moving into the future with confidence, and developing sustainable competitive advantages to increase market share."
"Sheshunoff Consulting + Solutions provides a broad spectrum of services to financial institutions," said Jack McElaney, Director of Sales and Marketing. "These site optimization efforts will help us reach a larger audience and make it even easier for potential clients to find the services we can provide. Our goal with this effort is to reach the audience: the quality of our services and our reputation will be our best sales tool. "
The team conducts an exhaustive search term and competitor audit, which is used to develop a comprehensive search engine and Internet marketing plan that supports all corporate goals and the corporate vision. The comprehensive scope of services include SEO for organic visibility, pay-per-click, white papers, and press releases and optimized PR, social media and Web 2.0 integration.
Clients have access to consulting services with the team of SEO experts who keep clients informed of the direction of the Web strategies. Ongoing monitoring and monthly reporting of the SEO and marketing progress occur in order to continually refine and maximize successes.
About RefreshWeb
Austin-based RefreshWeb is a business-to-business Internet marketing agency. It applies B2B marketing experience and technical expertise to promote clients' web sites to the top of the results on Google and other search engines.
For more information on the B2B internet marketing agency, visit
http://www.refreshweb.com.
About Sheshunoff Consulting + Solutions
For more than 35 years, Sheshunoff Consulting + Solutions (SCS) has been a leading financial services industry consulting firm. SCS enhances its consulting services with proprietary technology solutions, and also offers its financial industry customers executive development programs and investment banking services. Sheshunoff is a trusted advisor to the banking industry, providing institutions with the tools they need to improve profitability, optimize business processes, manage risk, maximize technology, and meet regulatory requirements. Ultimately, SCS positions institutions for long-term growth.
# # #