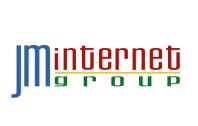 Here is our list of the ten most popular SEO tips for small business, February, 2013.
Los Angeles, CA (PRWEB) March 13, 2013
The JM Internet Group (web: jm-seo.org), a leader in answering SEO tips online, is proud to release their March, 2013, list of the most popular search optimization queries with answers. The company produces a highly popular seo training class series online, and post the questions of small business marketers to the website. In addition, the company ranks well on relevant Google and Bing searches and then trackes the popularity of SEO tips by measuring inbound search activity.
"It is one thing to understand SEO and quite another to teach it to small business marketers," explained Jason McDonald, director of the JM Internet Group. "Our monthly list of the top SEO tips for small business has proven incredibly popular as many small business owners and marketers are clearly confused about how to do effective SEO."
For more information, including a link to the March, 2013, list of top SEO tips for small business, go to -
http://www.jm-seo.org/seo-tips/
SEO Tips for March, 2013 - Most Popular SEO Tips
What is a 'landing page' in Google Analytics?
Is there a limit to the meta keywords character count for SEO?
Review of WIX? Is it SEO-friendly?
Meta Keywords - are they important or Not? SEO Tips on Meta Keywords?
What does 'not set' mean in Google Analytics?
What does the '+' plus sign in terms of AdWords Keyword matching? A.K.A. broad match with modifier?
What is the difference between brackets [ ] and Quotes " " in Google AdWords?
How long does it take Google to reindex your website?
Should you use the same meta keywords across all pages of a website?
Where can I find free Google AdWords coupons
Paid SEO Training Courses Begin April 9th
SEO Course Syllabus - Paid Classes begin April 9th!
Top Ten: Top Ten No Cost Tools for SEO / Search Engine Optimization (April 4th, 2013).
Keywords: How to Generate Great Keywords for Great Google Rank (April 9th)
Page Tags - Quick Boost - Use Page Tags to Improve Google Rank (April 10th)
Link Strategies: The Who, What, Where, When and How of Getting Good Links for SEO (April 11th)
News: News - Using News as an SEO Opportunity (April 15th)
Website Structure: Creating the Best Topology for Google Rank (April 16th)
Google Rank: Monitoring Google Rank, and Leveraging it for SEO and PPC (April 17th morning session)
Metrics: Tools for Measuring Website SEO and Performance (April 17th - afternoon session)
Social Media Marketing, Adwords, Local Search Trainings Also Offered
About JM Internet Group
The JM Internet Group provides SEO, Social Media Marketing, and Google AdWords training and courses for busy marketers and businesspeople. Online search engine optimization training helps explain keywords, page tags, link building strategies and other techniques needed to climb to the top of search engine rankings for Google, Yahoo, and Bing. The teaching methodology is hands on, with live examples and discussions, taught from the convenience of each student's computer.
Contact:
JM Internet Group, Media Relations
Web. http://www.jm-seo.org/
Email. jm(dot)internetgroup(at)gmail(dot)com
Tel. +1-510-713-2150