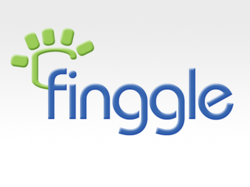 With a smaller student-to-trainer ratio, we can facilitate more interactions and enhance the learning experience. We encourage discussions between the participants and trainer, and among participants
Singapore (PRWEB) March 13, 2013
The 2-Day SEO Workshop is a high-impact SEO training that focuses on hands-on practicals and case studies with a smaller class size of 7 or fewer students which offers individual attention from the trainer.
The objective of the SEO Workshop is to equip participants with the knowledge of best practices recommended by major search engines e.g. Google and Bing, and practical experience in making a website search engine friendly and its pages visible in the search engine results page.
Studies indicated that smaller class size has positive effects on learning. Elizabeth Garue, the primarily researcher on Project SAGE, says, "There are indeed significant effects on student achievement related to reduced class sizes". Students can generally benefit more from the individual attention given by the trainer.
In addition to lecture style learning on search ranking and the fundamentals of search engine optimization, more time would be allocated to discussions, practical exercises and case studies.
"With a smaller student-to-trainer ratio, we can facilitate more interactions and enhance the learning experience. We encourage discussions between the participants and trainer, and among participants," said Shi Heng Cheong, principal trainer, Finggle.com. "The training is organized into modules and there are either written exercises or verbal questioning to encourage interactions at the end of each module."
Alvis Lim, who attended an earlier SEO Workshop commented, "The trainer shared many of his experiences, that is very valuable to me."
The 2-day SEO Workshop covers a broad range of topics including keyword strategy, site structure, content optimization, link building, SEO audit and also branches to web usability, analytics and impact of social media marketing.
The next SEO Workshop is scheduled on 27 and 28 March 2013. For more information on the SEO Workshop, please visit http://www.finggle.com
About Finggle.com
Finggle.com is one of the first and leading SEO training and consultancy company to offer regular SEO workshops in Singapore. Since 2006, it has trained hundreds of online business owners, marketing executives, IT professional and lecturers in ICT and digital media.