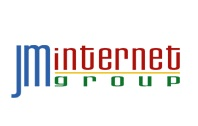 "Getting to the top of Google is a key marketing objective for most businesses and marketers"
Los Angeles, CA (PRWEB) March 15, 2013
The JM Internet Group (web: jm-seo.org), a leader in providing Search Engine Optimization (SEO) and Social Media classes online, is gearing up for its April series of SEO trainings. The SEO training classes are scheduled to begin April 9, 2013. The seven-course series of SEO trainings focuses on the key elements of developing a good SEO strategy for online marketing. Topics cover the basics of developing keywords, as well as the proper use of HTML page tags for successful SEO. The SEO trainings also discuss other critical components of successful SEO, such as News, Google Rank, Metrics, Website Structure and Link Strategies. Through the use of no charge tools developed for these purposes, the SEO trainings offer a perfect balance of instruction on getting to the top of Google searches at no cost.
"Getting to the top of Google is a key marketing objective for most businesses and marketers," said Jason McDonald, director of the JM Internet Group. "Our April classes will help business marketers and owners understand the inside tips and tricks to successful search engine optimization. So far, we have had an especially strong response from the New York region, with many New York City businesses taking these classes. However, since they are taught online, students can reach us not just from New York City but practically anywhere in the world."
For more information, and to sign up go to:
http://www.jm-seo.org/training
SEO Training Course Schedule
Classes begin April 9th.
Top Ten: Top Ten No Cost Tools for SEO / Search Engine Optimization (March 14 session).
Keywords: How to Generate Great Keywords for Great Google Rank
Page Tags - Quick Boost - Use Page Tags to Improve Google Rank
Link Strategies: The Who, What, Where, When and How of Getting Good Links for SEO
News: Using News as an SEO Opportunity
Google Rank: Monitoring Google Rank, and Leveraging it for SEO and PPC
Website Structure: Creating the Best Topology for Google Rank
Metrics: Tools for Measuring Website SEO and Performance
SEO Training Classes Also Offered for AdWords and Social Media Marketing
The JM Internet Group also offers training classes for Google AdWords as well as Social Media Marketing. Each session is broken down into two and sometimes three trainings, and covers all the important and critical elements of advertising on Google as well as developing a good Social Media Marketing strategy for companies online. For more information, visit the company's website at http://www.jm-seo.org.
About JM Internet Group
The JM Internet Group provides SEO, Social Media Marketing, and Google AdWords training and courses for busy marketers and businesspeople. Online search engine optimization training helps explain keywords, page tags, link building strategies and other techniques needed to climb to the top of search engine rankings for Google, Yahoo, and Bing. The teaching methodology is hands on, with live examples and discussions, taught from the convenience of each student's computer.
Contact:
JM Internet Group, Media Relations
Web. http://www.jm-seo.org/
Email. jm(dot)internetgroup(at)gmail(dot)com
Tel. +1-510-713-2150