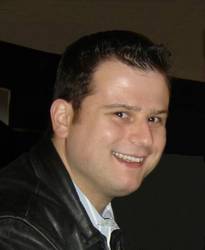 Boston, MA (PRWEB) March 10, 2009
Search engine optimization (SEO) expert Nick Stamoulis now offers customized and personalized search engine optimization (SEO) training for businesses of all sizes and needs. Nick Stamoulis offers this SEO consulting and on site training program to help those looking to just hire a search engine optimization expert and assist them with either there in house marketing team or themselves in what the necessary steps should be for their business to increase online sales through the search engines.
Nick Stamoulis is an industry veteran and has twelve years of extensive online marketing and search engine optimization (SEO) experience. Nick Stamoulis has personally optimized over five hundred websites and has experience working with companies that span across every business to business and business to consumer industries. In addition to running and growing his own company as President of the search engine marketing company, Brick Marketing, Nick Stamoulis is also the editor and publisher the highly acclaimed SEO related blog, the Search Engine Optimization Journal. Nick Stamoulis is also a proud member of several top industry organization such as the Search Engine Marketing Professional Organization (SEMPO) and also enjoys speaking and spreading his knowledge to those less interested on the topic of SEO. In addition to the customized training, Nick Stamoulis also offers a full service suite of SEO consulting services, which can be found on his website at the following link: http://www.nickstamoulis.com/seo-consultant.html .
Often times all that a company needs is a consultant such as Nick Stamoulis to come in and offer a customized and personalized on site SEO training session to the existing marketing department in order to get up to speed on what should be done to increase the effectiveness of their search engine optimization efforts. SEO consultant Nick Stamoulis helps companies with every aspect of on site search engine optimization and off site search engine optimization, such as relevant link building. The first step Nick Stamoulis will take is assessing your SEO history, background and goals. Then he will assess the in-house capabilities and resources to determine the best direction for the customized on site SEO training. Nick Stamoulis will then lay out the structure, schedule the meeting times and will come on site equipped with his laptop, knowledge and strategy to begin the SEO training.
For more information about the customize on site and personalized SEO training provided by expert Nick Stamoulis please call 781-350-4365 or visit: http://www.nickstamoulis.com/internet-marketing-seo-training.html .
Media Contact:
Nick Stamoulis
781-350-4365
nick (at) brickmarketing (dot) com
# # #