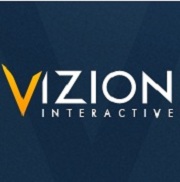 "SEO is always changing and there is always something new to learn. There is always a new platform for users to flock to, which constantly gives advertisers new playgrounds. - Dario Ruff
Dallas, TX (PRWEB) August 21, 2012
Dario Ruff joins the organic search team as an SEO analyst and brings over seven years of search marketing expertise, which includes SEO and pay-per-click (PPC) management.
Ruff attended Omniture University in Herdon, VA where his area of focus was Test & Target (T&T). He has spent the last six years honing his search marketing skills. Prior to working at Vizion Interactive, Ruff was the Internet marketing manager at Avenue180, LLC. Prior to his time there, he worked at 360i as an SEO technologist. Ruff has helped clients like NBC Universal, Office Depot, MTV, Trane Residential & Commercial and H&R Block navigate and engage their target audiences across the ever-changing digital landscape. Ruff is also Google Adwords certified.
As a search analyst with Vizion Interactive, Ruff will service client accounts while providing insight and experience to achieve client goals and reach new levels of success. "It's an honor to have someone with such experience join our team and help us take it to the next level," say Josh McCoy, a lead SEO strategist at Vizion Interactive.
As the newest member of the Vizion Interactive team, Ruff says he is eager to utilize his skillset to benefit each client and to accomplish company goals. He is looking forward to presenting new ideas and strategies to clients that will generate measurable results. "SEO is always changing and there is always something new to learn. There is always a new platform for users to flock to, which constantly gives advertisers new playgrounds," says Ruff when asked what he favors most about SEO.
Vizion Interactive welcomes Ruff to the Vizion Interactive search marketing team.
About Vizion Interactive, Inc.
Vizion Interactive, Inc. is a full service interactive marketing agency specializing in search engine optimization, paid search advertising, social media marketing and search engine friendly website design. With offices in Dallas, TX, Kansas City, MO and Clearwater, Florida, Vizion Interactive brings together a team of highly experienced, dedicated digital professionals to achieve measurable success for clients.