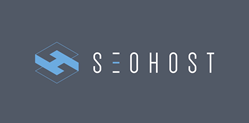 The days when ranking on Google was simply a matter of finding the right keywords are in the past.
ORLANDO, Fla. (PRWEB) February 18, 2019
SEOHost.net, a provider of SEO hosting, domain registration, and SSL services, has an important message for anyone planning a search engine optimization strategy for their website.
"Over the past few years, we've seen a huge shift in how search engines manage, serve, and crawl content – a shift congruent with changes in how people use the web," explains Terry Cane, COO at SEOHost.net. "The days when ranking on Google was simply a matter of finding the right keywords are in the past. Today's search engines are more interested in content and value than a few static phrases."
Put another way, a user's intent now matters just as much as the keywords they enter. Who are they? Where are they searching from? What device are they using to carry out the search? These are a few of the questions search engines now must answer – questions a webmaster must bear in mind when optimizing their site.
"Keywords are still important," continues Terry. "I expect they will always bear at least some relevance. At the same time, it's now more important than ever that every page on your website is focused on a single topic or need. Why is someone searching for that page, and what are they looking for when they access it?"
Terry Cane advises businesses to approach SEO not from a technical perspective, but from a strategic one. They need to consider both their goals as a business and their reasons for establishing a web presence. Moreover, they need to establish how they will measure the success (or failure) of their SEO efforts.
"Less than a decade ago, search engine optimization involved little more than a few tweaks to your page's text, and sprinkling a few keywords here and there," Terry explains. "These days, it's a little more complex. In such an environment, every change you make to your site - every decision you make about a page - must be done with strategic intent."
Terry Cane notes that for her part, she will ensure her company remains well-positioned to help its clients with any hosting needs that may surface, whatever those needs may be.