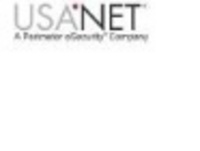 By comparison, our business model is much more focused: we sell services. Our clients have business issues, we provide solutions, enabling them to focus on their prime business imperatives.
DENVER (PRWEB) March 12, 2008
"The entry of a giant into a market is always encouraging," he said. Microsoft announced last week that it would begin offering its state of the art email application as a hosted service.
"We regard our business partner Microsoft's move into the email hosting market the way a retailer views the presence of a strong anchor retailer in their mall location,," Howard said.
"We're excited about Microsoft's investment in the SaaS model. It is a further indication that this model can deliver more predictable costs, enhanced security, reliability, continuity, compliance readiness, and full-function integration providing a common experience for office, mobile and remote employees alike," he added.
"By comparison, our business model is much more focused: we sell services. Our clients have business issues, we provide solutions, enabling them to focus on their prime business imperatives. "Because software sales is not our business, we eliminate possible confusion and conflict in that area, and are able to provide an industry-leading, enterprise-class business email service offering utilizing the best products from many software vendors."
Microsoft Will Boost Exchange Hosting Services Market
"While the availability of Exchange hosting from Microsoft may increase customer options, many organizations - from SMBs to Fortune 100s - will continue to value the high level of customization, customer service, integration between various software vendors' solutions, smooth migration, documented, audited and guaranteed performance, and ongoing, involved, locally-oriented partnership that they receive with USA.NET," Howard said.
"So the net result should be a more serious examination of the hosted services or SaaS model by organizations that might not have considered it, which should work for our benefit."
USA.NET, Email Pioneer, Built Market for Hosted Business Email
"We recognized early on that email is considered critical infrastructure, no less important in today's world than dial tone, and perhaps even more demanding than voice communications in terms of customization and integration with other business functions. It became obvious to us that this high degree of importance, and the necessity for integration and customization, along with acceptable security, continuity and compliance standards, could be - and needed to be -- accomplished most effectively in a hosted services environment.
"Utilizing the advantages of the hosted services environment, we were able to perform strongly enough to lead the hosted email marketplace for 11 years," he said. "And we expect this leadership to continue. Given our strong performance, and the high level of satisfaction from our clients and channel partners, it is not surprising to us that Microsoft has decided to enter this market."
USA.NET Provides Additional Services Not Available in the Microsoft Online Services Model
"We are Microsoft Gold Certified and provide extremely reliable hosted Microsoft Exchange 2007 SP1 and SharePoint Services 3.0. We also do not have a business that relies on software sales, so our message, focus, investments, and strategy are clear and transparent to our clients," Howard said. "There are many advantages to dealing with USA.NET, including the following:"
-- Integrated Solutions Based on 50+ Software Vendors. USA.NET provides custom systems made up of the industry's 50+ top applications and services proven to deliver the best performance, simplicity and integrative functionality. All types of organizations can choose from our selection of Fortune 50 services to create the solution that exactly fits their needs.
-- Track Record and High Renewal Rate. This is reflected in USA.NET's low 0.06% low customer churn rate, 11 years experience in email hosting, and SLAs that are SAS 70 Type II audited yearly.
-- Hosted BlackBerry(R) Services. USA.NET is also able to provide total integration for BlackBerry(R) Enterprise Server and GoodTM Mobile Messaging, not available in the Microsoft email hosting services package.
-- "Partnership-with-Clients" Business Model. USA.NET's model means that the company doesn't simply sell or re-sell hosted business email services. It creates long-term relationships, crafts individualized solutions - not just for companies and departments, but down to the level of the individual employee -- and provides a level of integration not possible without a high level of client involvement.
-- Exchange Hosting Migration Services. USA.NET has a professional services/migration team unequaled in the industry. It is not a "do-it-yourself" or partner-assisted model. The company has migrated over 2,000,000 mailboxes for businesses of every size and seamlessly moved them from a variety of corporate email platforms, including Microsoft Mail, Lotus Notes(R), cc:Mail, GroupWise(R), prior versions of Microsoft Exchange, and other platforms with POP and IMAP protocols.
-- Customer Support. With USA.NET, clients have access to a comprehensive high touch customer support team, led by a dedicated Technical Account Manager (TAM), who works directly with customers on all service issues and questions. Beyond that USA.NET has a screened, seasoned, and trained technical staff that assures the highest functionality, integration, and connectivity. Above all, the 24x7 service USA.NET provides is highly specialized, expert, and locally oriented. USA.NET clients tell the company that in dealing with their service managers, they always feel as if they are USA.NET's only client!
-- Tiered Service Plans. USA.NET provides tailored Exchange hosting functionality (tiered offerings of Platinum, Gold and Silver) that gives organizations the ability mix and match the final solution based on a company's individual requirements.
-- Hosted Archive. USA.NET offers hosted archive services that are both cost-effective and scalable.
About USA.NET
Cited as the "Top Player" for the business email hosting market by The Radicati Group, Inc., USA.NET, The Global Secure eMessaging Service Provider(R), is the only hosting provider that is SAS 70 Type II Audited, Microsoft Gold Certified, a member of the Microsoft Technology Adoption Program for Exchange, and winner of the 2006 Microsoft Excellence Award for Exchange Hosting Solutions. USA.NET eMessaging solutions are modular and infinitely scalable to ensure customers can grow their business without having to invest additional resources, time or capital into their mission-critical messaging infrastructure. USA.NET is a wholly owned subsidiary of Perimeter eSecurity. For more information about USA.NET visit http://www.usa.net or call 800-653-0179.
About Perimeter eSecurity
As the only provider of complete security on demand, Perimeter eSecurity makes security easily available and affordable for all businesses. Perimeter's on demand security services protect thousands of computer networks nationwide, offering more than 50 different services on a subscription basis in the areas of: Vulnerability Defense, Intrusion Defense, Network Defense, Email Defense, System Defense, and User Defense. With the proliferation of security threats and technologies, clients benefit from a single-source provider that offers all services through one pre-integrated platform and web portal.
Perimeter's security SaaS services are continuously expanded, enhanced and upgraded for current and future regulatory compliance. With seven geographically distributed technical offices and three redundant data centers, Perimeter's complete, on-demand and affordable security services are always available and have been validated by multiple independent third parties. For more information visit http://www.perimeterusa.com.