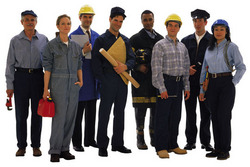 Reston, VA (PRWEB) March 8, 2011
Bella Solutions announces an iPad, iPhone, and Droid mobile web-based field service management software solution. The full featured mobile solution provides a low-cost and easy-to-use solution for small, medium, and large organizations. Bella connects field resources in real-time to back office data, schedules, customer data and history. As a result, service is completed faster, more service requests are resolved on the first visit, and service tracking is improved, all of which reduce errors, enhance customer satisfaction, and increase profits.
Company officials stated, "In addition to the iPad and iPhone our web-based mobile version is fully functional on Droid phones and tablets. This capability is enabling our Customers to incorporate complete mobility into their business process providing a strategic competitive advantage."
Scheduling and dispatching field service resources while managing operations are challenges for all organizations without service management software. Many businesses still rely on out-of-date software, paper-based, and telephone-based processes to connect field service resources with the office. Traditionally, field resources have been required to physically visit an office or call office staff on the phone to receive dispatch instructions and Customer history, which is costly and takes time that could be better spent servicing customers. At the remote service sites, field resources often did not have ready access to the information required to complete the service call on the initial visit. In addition, once a service call was completed, the need for completed forms and other documents delayed the closing of the service order, which in turn delayed billing and reduced customer satisfaction. Bella Solutions end-to-end web based solution has enabled field service organizations to automate their processes, thereby reducing office costs and increasing field service productivity.
About Bella Solutions:
Bella Solutions is a leading SaaS (Software as a Service) provider of Field Service Management Software for the Field Service industry. The solution provides the ability to streamline business operations by providing CRM, Service Management, Scheduling, Equipment Maintenance, Employee and Vendor Management, Inventory Management, Billing, and Accounting all from one application accessed from any computer, laptop, or smartphone. Bella provides a simple and all-inclusive online solution specifically created for managing field service businesses entirely through the Internet. No expensive hardware, no complicated software… just a user name, password, and a small monthly fee. To learn more visit Bella Service Management Software.
# # #