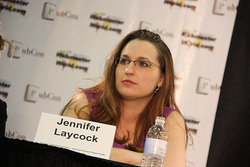 "SES Chicago is the annual assembly of cutting edge online marketing experts and corporate marketing executives. The Midwest has produced some of the biggest and best names in search and online marketing over the past decade.
Chicago, IL (PRWEB) November 23, 2009
Chicago, Illinois, the business and innovation Capital of the Midwest, will be the venue for Search Engine Strategies from December 7-11, 2009. SES Chicago 2009 is expected to attract the biggest names in the Midwestern online marketing industry. From Minneapolis to Dallas and Cleveland to Denver, the Midwest has produced some of the most influential names in search, most of which will make an appearance at SES Chicago 2009. Midwestern marquee names include: Shari Thurow, Lee Odden, Matt Bailey, Jennifer Laycock, Sage Lewis, Cindy Krum and Andrew Goodman.
Now in its 7th year, Search Engine Strategies Chicago is organized and programmed by the SES Advisory Board and Search Engine Watch, the leading authority on search engine marketing. The event, which is the largest search engine marketing conference and expo in the Midwest, will be packed with dozens of sessions, multiple keynotes, professional networking events, exhibitors, and Chicago neighborhood restaurant parties.
"SES Chicago is the annual assembly of cutting edge online marketing experts and corporate marketing executives. Naturally, SES Chicago generally has more of a Midwestern angle." said VP and Global Content Director for Search Engine Strategies Mike Grehan. "I'm obviously not from anywhere near the Midwest, but I have to give credit where credit's due—the Midwest has produced some of the biggest and best names in search and online marketing over the past decade. But no matter where in the world you're coming from, if you're trying to figure out how you adjust your marketing mix and strategies for 2010, look no further than the Chicago Hilton from December 7th through 11th."
Selected SES Chicago Sessions Including Moderators and/or Panelists based out of the Midwest:
Day 1
Search Analytics (10:30-11:30am) features Ohio's Matt Bailey, a member of the SES Advisory Board and the founder of SiteLogic Use analytics tools to get the specific answers you need about your search marketing campaign's economic performance, your users' on-site behaviors, and how to look for major red flags in traffic patterns.
SEO Through Blogs and Feeds, featuring SES Advisory Board member Lee Odden of Minnesota's TopRank Online Marketing, recently ranked as #4 on Ad Age's Power 150 blog rankings. This session will detail the importance of blogs and web feeds. Learn more about the unique advantages blogs and feeds offer to search engine optimization.
Day 2
Small Voices, Big Impact: Social Media for the Little Guy (10:30am-11:45am), featuring Ohio's Jennifer Laycock of SiteLogic and led by Stoney deGeyter of Pole Position Marketing, will cover how a small business with a small budget can use social media to conduct market research, organize focus groups, and build a consumer base without spending a dime. Jennifer Laycock is a celebrity blogger and social media expert.
Search on a Dime (1:00pm-2:15pm), also featuring Jennifer Laycock, will go over the tips and tricks on how a small business can maximize its exposure through organic, paid search and local search without overspending its budget.
Real Time SEO: No More Yesterday's News (1:00pm-2:15pm) will feature Brent Payne, the SEO Director of Tribune, Inc., the holding company of the Chicago Tribune. This session will focus on the specific aspects of SEO for large media companies.
Paid Search 101 (2:30am-3:45am) will feature Midwesterners David Szetela and Mona Elesseily in a session especially geared towards beginners, and will focus on the basics of paid placement.
Day 3
PPC or SEO? The Ultimate Search Marketing Battle (10:30-11:45am) features Christine Churchill, president of the Dallas, TX based KeyRelevance. In this session, SEO proponents square off against PPC evangelists. This session is sure to be a lively debate between the each model's respective supporters.
Facebook Rockstars RoundTable: Marketing For the Other Internet (12:45pm-2:00pm) features a "who's who" panel of big brand and small business manufacturers who have experienced success through Facebook. The session is moderated by Marty Weintraub, the president of Minnesota-based AimClear.
Black Hat, White Hat: Does it Really Matter Anymore? (4:00-5:15pm) again features Ohio's Matt Bailey with a panel of search marketers discussing whether the distinction between "White Hat" and "Black Hat" SEO is relevant in 2010.
In addition to the search marketing consultants and agencies, the show includes many in- house corporate professionals who come to share their knowledge and experience with attendees. Examples include Ann Arbor, Michigan's Fluency Media (represented by Melissa Mackey on the "Facebook Rockstars Roundtable" panel), Worthington Ohio's Bizresearch (represented by Laura Thieme on the "How to Cut Your Corporate Budget" panel), St. Charles, Illinois' Position Technologies (represented by Todd Friesen on the "Black Hat, White Hat" panel) and many more will have a presence at SES Chicago.
Register for SES Chicago today.
About SES
Incisive Media's Search Engine Strategies is a leading global conference and training series focused on search engine marketing. Other Incisive resources for interactive marketers include the ClickZ network for digital marketing news, information, commentary, advice, opinion and research and Search Engine Watch which provides news and information about search, analysis of the search engine industry and tools for improving search marketing effectiveness.
Incisive Media is a leading global provider of specialized business news and information, in print, in person and online. The company's principal markets include financial services, legal services, commercial real estate, marketing services and risk management. Incisive Media's market-leading brands include Accountancy Age, Computing, Investment Week, Legal Week, Post, Risk, and Search Engine Strategies. For more information, visit http://www.incisivemedia.com.
For more news and event updates visit our SES Blog at: http://blog.searchenginestrategies.com/
Editorial Contacts
Greg Jarboe
SEO-PR
978-549-9537
E-mail SEO-PR
Christian Georgeou
Incisive Media
Christian.Georgeou (at) IncisiveMedia.com
212-457-7844
###