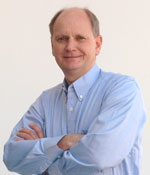 "setting up an llc structure is what many small business owners miss and it is a shame"
Siesta Key, FL (PRWEB) November 01, 2012
It is easy to set up LLC (Limited Liability Company) and a step by step article just released on Legalees.com walks people through a quick four step process. The article is a short summary of what is required to set up an LLC. It was written by Lee Philips J. D.
Mr. Phillips is an attorney. He is also a counselor to the Supreme Court of the United States, and is the author of 11 books, including Guaranteed Millionaire. His talent is to take complex legal topics and make them easy to understand. He's written hundreds of articles for financial and medical specialists instructing them on the best way to structure businesses and take advantage of the tax laws and keep more of their hard earned money.
Because of his talent, Attorney Phillips has spoken to thousands of audiences throughout the United States and Canada. He finds great satisfaction in helping people utilize the law, not only to offer asset protection, but to reach new financial heights.
Attorney Phillips observes, "LLCs are not only easy to form but their liability protection rivals that of the corporation. LLCs are easier to manage than corporations and they give their owners great tax advantages."
So often small business owners are using all their energy to get the company going, and they neglect the formalities. It's a mistake. They forget that all that effort could be wasted if they don't have the liability protection in place and well maintained. In today's law suit prone society even the small business owner needs to pay attention to liability protection.
Check out how to set up an LLC here.
Attorney Phillips says that "setting up an LLC structure is what many small business owners miss and it is a shame. Someone can set up the two page Articles of Organization in minutes. It will give them protection they need. Lee wrote the article to help business owners understand how easy it is to make this happen."
"Of course the operating agreement and the tax elections are also important. Or they will have an incomplete company structure. Once an owner gets the supporting documents in place, they must be properly maintained. Correctly structured LLC documents are made to give someone the benefits they need after they start a company."
LegaLees is a legal self-help publishing company that was founded in 1982 to help people understand the law and better structure their personal and business affairs to protect assets and prevent legal disasters that can strike at any time.