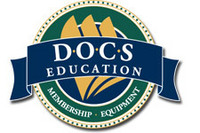 The facts trump the fears
Seattle, WA (Vocus) March 16, 2010
Adults who fear going to visit the dentist should know the facts, and then relax.
"Myth Busting" is the theme of Day Two of Sedation Dentistry Safety Week, the second annual event designed to help ensure that dentists and their staffs are providing the safest, most-comfortable, state-of-the-art sedation care to their patients.
In marking the start of Dental Safety Time (DST), which coincides each year with the beginning of Daylight Savings Time, specially trained dentists throughout the country this week are highlighting the availability of pain-free, anxiety-free dentistry designed to put even the most fearful dental patients at perfect ease.
"The facts trump the fears," says Dr. Michael Silverman, 2010 National Chairman of Sedation Dentistry Safety Week and one of the world's leading sedation dentistry educators. "We are very proud of the fact that an estimated 2 million once-fearful adults in the United States have overcome their anxiety and misconceptions to become healthier, satisfied, sedation dentistry recipients."
Dr. Silverman is a co-founder of DOCS Education, the world's leading educator of sedation dentists and the host of Sedation Dentistry Safety Week. More than 20,000 dentists and their dedicated oral health teams have taken DOCS Education courses, which emphasize patient safety, comfort and excellence in dentistry.
Over the years, the nation's best, most-respected sedation dentists collectively have answered tens of millions of patient questions about sedation dentistry and the misunderstandings that surround this increasingly popular treatment method. In response, DOCS Education has compiled a list of the seven most common myths and the facts that debunk them.

Myth One: Sedation dentistry works for other people, but I'm so stressed out at the thought of even going to a dentist that I could never be comfortable.
Reality One: Sedation dentists have seen and helped all varieties of dental 'chickens' and if fear is your main obstacle to receiving safe dental care, fear not! Properly trained sedation dentists and their staffs have extensive experience calming their patients' anxieties and making each visit a pleasant experience.
Myth Two: I like to be in control and with sedation dentistry I'll be asleep.
Reality Two: DOCS Education's sedation dentistry training is designed to keep you awake and responsive the entire time you are in the dental chair. For more than a decade, properly trained sedation dentists have provided safe, comfortable, anxiety-free care while their patients remain awake.
Myth Three: The pills that are used in sedation dentistry can be dangerous and I don't want to take the risk.
Reality Three: The sedation medication your specially trained dentist uses will depend upon your individual needs and medical history. All of the sedatives recommended by DOCS Education are among the most-used and best-tolerated sedatives in all of medicine. Tens of millions of Americans have been prescribed the very same medications for safe, unsupervised use at home.
Myth Four: I hate everything about visiting the dentist, including the waiting room, making the appointment and recalling the visit afterwards. Sedation dentistry can't help me when I'm not yet even in the dentist's chair.
Reality Four: Sedation dentists and their staff members work to ease your anxiety from the time you make the very first inquiry through well after your dental treatment is complete. Team members are specifically trained to be patient, understanding, and reassuring. The hardest part of the whole process is working up the courage to make the first call. That's when the sedation dentistry team goes to work helping you relax.
Myth Five: Sedation dentistry is only for really serious dental work. I just need my teeth cleaned and checked.
Reality Five: Because sedation dentistry is so safe and time-tested, it is regularly used for routine dentistry, such as check ups and cleanings. Many patients prevent severe oral health problems by making and keeping regular, anxiety-free sedation dentistry visits.
Myth Six: Sedation dentistry is still a 'fringe' method. Mainstream dentists don't offer it.
Reality Six: Sedation dentistry is absolutely a mainstream method, meeting standards recommended by the American Dental Association and approved by individual state dental boards. DOCS Education estimates that the number of adults who have safely and effectively taken advantage of sedation dentistry to calm their fears and bolster their oral health numbers more than 2 million.
Myth Seven: Sedation dentistry is really expensive and I can't afford it.
Reality Seven: Because patients who visit sedation dentists are more relaxed, their dentists can typically complete treatments in a single visit that otherwise require two, three or even more visits. That saves patients both time and money. Many dental insurance programs do cover sedation dentistry treatments and patients are encouraged to discuss affordable payment options with their dentists.
All dentists who offer oral conscious sedation services to their patients, whether or not they were trained by DOCS Education, are encouraged to actively participate in this year's annual Sedation Dentistry Safety Week, which runs March 15-19.
Dentists who would like any additional information on sedation dentistry safety and training courses, are invited to call (877) 325-3627 or visit the professionals' website at http://www.DOCSeducation.com.
Consumers with questions about fear-free, anxiety-free sedation dentistry should call (888) 858-7972 or visit the patients' website at http://www.SedationCare.com.
The theme for tomorrow, Day Three of Dental Safety Time (DST), is "Reality Bites: How Reality Show Contestants and their Fans Can Elevate their 'Star Appeal' with a Safe, Sedation Dentistry Makeover."
###