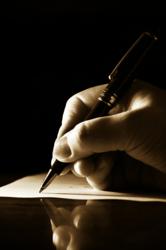 Enjoy springtime with an inspiring and fulfilling experience
Santa Fe, NM (PRWEB) March 19, 2013
Following the success of the events that took place last December, two new rejuvenating weekends are scheduled for this April, in Santa Fe, New Mexico, at a time when our body, mind and spirit need to prepare for the season of sun, light, and new life.
Offered the weekends of April 13-14 and 27-28, May 11-12 and 25-26, the Seven Directions Custom Tours experience begins on Saturday morning at 10:00 a.m. with the class "Writing Your Memoir: One Vivid Story at a Time" taught by Susan Tungate. Susan is an author, teacher, an inspirational guide for "Architects of Change" on mariashriver.com, and former attorney with CNN.
Memoir writing offers the opportunity to observe the past with fresh eyes, reflect on one's life purpose, clarify one's future path and preserve one's unique stories. Always with humor, Susan will demystify the process of memoir writing and provide the simple tools the client needs to begin. The class will end at noon.
From 3:00 p.m. to 5:00 p.m., participants will be immersed in Native American culture by spending this afternoon with a Native American healer who will offer a blessing and healing ceremony which is sure to nourish and renew the spirit.
Saturday dinner, held from 6:00 p.m. to 9:00 p.m.,will be a memorable experience. A premiere Native American chef will prepare centuries old traditional dishes for the participants in her home using organic ingredients. The history of each dish will be explained. To end the evening, her Navajo sous-chef will drum and sing for the guests.
Sunday morning from 10:00 a.m. to noon will be spent writing with Susan. The experience will end Sunday afternoon enjoying an herbal massage with flowers and mineral essences prepared by the Native American healer who received intensive training from her native elders. Massage sessions will begin at 2:00 p.m. Each client will return home with an essence as a remembrance of this special weekend.
Upon request, for this weekend, Seven Directions Tours will provide ideas and itineraries for clients wanting also to enjoy the beautiful surroundings and the art and culture for which Santa Fe is famous.
For further information and media inquiries call Patrizia Antonicelli at 505.820.3305.
About Seven Directions Custom Tours:
Seven Directions | Cultural and Sustainable Tours has established itself as one of the finest sustainable tour operators in the Southwest. They facilitate exceptional tours that create a memorable and authentic experience that is relaxing and profound in every respect. Seven Directions Tours caters to a wide-ranging audience that seeks a hands-on experience by putting them in touch with the landscape and the people. Clients learn salient information in the comfort of a tour they can customize. Seven Directions Tours can accommodate large and small groups, and individuals. They also specialize in Fly & Drive programs that clients can take on by themselves. To learn more about Seven Directions visit them at http://www.sevendirections.net
###