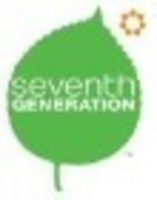 BURLINGTON, Vt. (PRWEB) April 17, 2008
Designed for grades 5-7, the new Cost of Clean lesson plan is an inquiry into the nature of common household chemicals. It asks students to think about the impacts these products have and challenges them to create their own non-toxic solutions to common cleaning dilemmas.
The lesson starts with some questions about what happens to our homes, our bodies, and our environment when we spray chemical cleaning products in the air, apply them to household surfaces, and rinse them down the drain. Students then enter the lab and become their own cleaning product designers. Using safe, natural ingredients, children create their own product formulas, test them on dirty surfaces, record their results, and share their findings with the class.
Through these investigations, students make connections between the cleaning products people use and important environmental issues like indoor air quality and water pollution. They come to realize that waste does not magically disappear and reach an understanding about the relationship between small, every-day decisions and the "big picture" effects those choices have. The lesson plan is also designed to support teaching about the water cycle and human impacts on ecosystems.
The new Seventh Generation curriculum addresses two key National Science Standards: Science as Inquiry (Content Standard A) and Science in Personal and Social Perspectives (Content Standard F). Created with maximum flexibility in mind, teachers can use the lesson plan for single day or take advantage of its numerous extensions and resources to provide as much as a week of invaluable environmental learning.
The new curriculum contains both student and teacher pages as well as an excerpt from Seventh Generation's popular book, Naturally Clean. It is available at http://www.seventhgeneration.com/earth-day-lesson-plan.
About Seventh Generation
Seventh Generation is committed to being the most trusted brand of household and personal-care products for your living home. Our products are healthy and safe for the air, the surfaces, the fabrics, the pets, and the people within your home -- and for the community and environment outside of it.
For information on Seventh Generation cleaning, paper, baby and feminine personal care products, to find store locations, and see all of the new website features visit http://www.seventhgeneration.com.