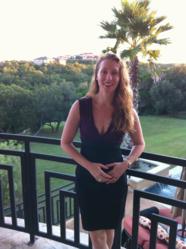 (PRWEB) March 11, 2013
Shenoah Grove, Realtor, Broker, Investor, National Speaker and owner of Hippie Hollow Homes in Austin, Texas, will be the Featured Speaker for the Real Estate Investing Club of Austin on Tuesday, March 12, 2013 at 7pm at the Country Inn & Suites in Austin, Texas. For more information about the meeting, please visit here.
Shenoah Grove, who has participated in more than 1,200 real estate transactions totaling more than $200,000,000 since 2004, will be presenting her Real Estate 'State of the Union' Address. In her presentation, Mrs. Grove will detail the current status of the real estate market in Austin, Texas area and the potential for investing in real estate in the Austin area for the near future as well as which strategies will work best.
The Real Estate Investment Club of Austin is committed to serving real estate professionals, real estate investors both passive and active, and anyone involved in the real estate industry, with the means for networking, acquiring training, accessibility to timely information, and the friendship of like-minded individuals in an environment geared toward benefiting the real estate community and the public at large.
For more information about this next meeting, please visit http://reicaustin.org/meeting-information