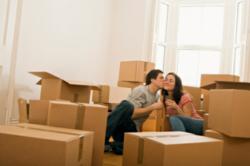 Sherman Oaks, Ca (PRWEB) March 08, 2013
With so many details to consider, paperwork, and the emotional input required to buy Sherman Oaks real estate, it's easy for buyers to become overwhelmed. A skilled Sherman Oaks real estate agent such as a Red Blue Realty team member can help buyers to stay on top of the process without feeling inundated. All the same, when looking for Sherman Oaks homes for sale and purchasing a property, it's difficult to stay grounded. Here are some tips.
Tip One: Have the Best Real Estate Resource
Finding a skilled Sherman Oaks real estate agent like the staff at Red Blue Realty can be a challenge. Ask questions such as: how many homes has the agent sold in the past year, what type of homes they were, ask questions about the type of home the buyer specifically wants to purchase.
Tip Two: Relax on Negotiations
Too much pushing makes resistance arise in a seller. Assertiveness is excellent, but stepping back to allow the realtor to work with the seller is key.
Tip Three: Come Prepared
Pre-qualify or qualify for a loan. A buyer should start the process by examining his or her credit report thoroughly. Find out if there are any black marks that should be removed, if there are too many credit cards or not enough credit. Deal with these situations prior to searching for a property. A high credit score puts a buyer in excellent shape in regard to securing a mortgage.
Tip Four: Be Organized
Keep a record book or journal about the entire process. Phone numbers, stages of loan acceptance, the homes viewed, the neighborhoods desired - keep all this information in one place, and it will remove much of the stress from staying on top of this type of situation.
Tip Five: Neighborhood First
Before even looking for a property, buyers should check out the neighborhoods they find most desirable. Look at schools, businesses, growth opportunities, pricing, and proximity to recreational venues. Once a neighborhood has been selected, then it's time to look at properties within them.
Tip Six: Relax, Just Do It
Too many times buyers become so involved in the process of purchasing a home that they forget to take time to relax and enjoy the area they're looking to live in. Stopping for a cup of coffee or tea at a neighborhood café serves as a great introduction to the area, and allows a built in energy boost. An experienced professional Sherman Oaks real estate agent will know the value of taking a break and letting the buyer explore the community in which they're shopping for a home. Take a breather.
Tip Seven: Set a Time Frame
Set a realistic time frame for home buying. Don't rush the process, and don't plan to spend years on it either. With a comfortably ticking clock to set the pace, find an agent, work on any credit issues, qualify for a loan, look at properties, and move forward from there at a steady rather than frantic pace.
Website: http://www.redbluerealty.com
Email: Contact(at)redbluerealty(dot)com
Phone Number: 1-(855) 66-RBREALTY or 1-(855) 667-2732