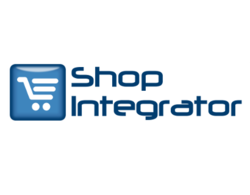 ShopIntegrator's hosted, PCI compliant software offers BaseKit site builders simple integration with its add-in online cart and checkout.
Harpenden, UK (PRWEB) March 26, 2013
ShopIntegrator's straightforward BaseKit integration guide and simple copy and paste ecommerce buttons make it easy to create an online shop with a BaseKit website.
Hosted shopping cart provider ShopIntegrator delivers the perfect ecommerce solution for merchants and web designers wishing to create an online store with a BaseKit website. BaseKit site builders can simply add-in the ShopIntegrator shopping cart and ecommerce buttons into their website to sell digital download products, such as music, audio tracks, software and PDF e-books, and to sell tangible goods with shipping costs.
ShopIntegrator's hosted, PCI compliant software offers BaseKit site builders simple integration with its add-in online cart and checkout. To help make the integration process even simpler, ShopIntegrator has produced an easy to follow ecommerce integration guide for BaseKit websites.
ShopIntegrator offers cost-effective, McAfee secure ecommerce buttons and ecommerce widgets. Its focus on small to medium businesses (SME's) makes it an ideal shopping cart solution for BaseKit users. ShopIntegrator's mobile and tablet friendly shopping cart and checkout is packed full of invaluable ecommerce features that can't be found on basic shopping cart solutions. Yet its cost-effective pricing means that it is more accessible than some of the other advanced carts available.
BaseKit is a great DIY website builder offering a number of web widgets. BaseKit users can enhance their website with customisable templates, images, Google maps and forms. BaseKit provides subscribers with a choice of packages, Basic, Business and Premium. All three of these BaseKit packages can easily integrate with ShopIntegrator to add in its wide range of ecommerce buttons and ecommerce widgets.
Growing businesses may find the built-in BaseKit Google Checkout and PayPal options do not meet their needs, and that they need an ecommerce shopping cart solution with more advanced ecommerce features capable of connecting with different payment processors. ShopIntegrator provides a sophisticated, secure ecommerce solution at an affordable price, ideal for small to medium sized businesses or home based start-up businesses.
Choosing the right shopping cart is essential and merchants should spend time considering their business needs. This should be driven by what features they need to help in the management of their business and what services and options their customers expect. ShopIntegrator's 18 add-in ecommerce button types and ecommerce widgets offer merchants invaluable features that help in both the management of their business and provide choice and great service to the customer.
ShopIntegrator's first-rate web administration system offers a number of online store management features to help in the running of the business. For example with ShopIntegrator's Product and Inventory management merchants manage product stock quantities, product options, and for personalised and customizable goods merchants can capture free text entry for shopper product personalisation.
For merchants who sell digital products, ShopIntegrator securely stores the merchant's digital content and then automates the digital product delivery of purchased downloads through the Amazon CloudFront global Content Delivery Network. This global CDN ensures that customers have a super-fast download experience for their purchased content, wherever they are in the world.
Merchants with deliverable products also have flexible shipping and delivery calculators. A merchant can calculate delivery costs by country destination, weight, order value as well as offer customers multiple shipping checkout options. Keeping customers informed on the progress of their order is of paramount importance and increases the likelihood of repeat business. ShopIntegrator offers shipping status notification email updates so customers can keep track of their order. The ShopIntegrator shopping cart is also able to calculate order taxes based on a shopper's delivery country and state.
On average 67 out of every 100 (Com Score, Econsultancy.com) online purchases are abandoned before they get to the checkout. There are many reasons why shoppers abandon their carts, some directly linking to factors within the checkout process. For example recent research showed that 11% of purchasers abandoned their cart because the checkout process was too convoluted and 7% abandoned their cart because their preferred payment option wasn't accepted (Fifth Gear, smartinsight.com).
Improving online conversion rates is important and choosing the best ecommerce solution that meets both the needs of the merchant and their customers can help address such shopping cart abandonment issues. ShopIntegrator's shopping cart and checkout has been designed to ensure it is clear and easy for shoppers to navigate. The straightforward design can also be customised to seamlessly blend into the rest of the merchants' website.
Unlike most basic carts, ShopIntegrator is able to ensure the whole checkout process is as clear and seamless as possible for customers. The shopper stays on the merchant's website for the majority of the checkout process. It is only at the final, secure payment step that the customer is transferred to the chosen payment processor's hosted payment page. ShopIntegrator connects to multiple payment processors such as CardSave, SagePay, PayPal and eWAY. In addition it provides merchants with a number of payment options to offer their customers such as Pay by Bank Transfer and Pay Offline. Pay Offline allows the merchant to give payment instructions such as pay by phone, pay on delivery, pay on collection or pay by cheque.
To add a ShopIntegrator shopping cart into a BaseKit website is straightforward to do using a few easy to follow steps. Firstly, editing the BaseKit page options and copying and pasting a ShopIntegrator script into the BaseKit pages script connects the BaseKit web page to a ShopIntegrator account. It is then simply a case of dragging and dropping the BaseKit Custom HTML element into the page where the ecommerce button is to appear, then copying and pasting the ShopIntegrator ecommerce button script from the ShopIntegrator web admin into the BaseKit Custom HTML element. This easy to follow approach can be used to add Buy Now ecommerce buttons, Add to Cart ecommerce buttons, a shopping cart Checkout ecommerce button to open the store checkout and many more. There are over 18 different ecommerce button types and ecommerce widgets to choose from in the ShopIntegrator web admin to turn a BaseKit website into a BaseKit store.
For further information and to try ShopIntegrator for free simply visit ShopIntegrator.
Established in 2004, ShopIntegrator provides SMEs with secure, easy-to-use hosted shopping cart software. ShopIntegrator's competitive pricing and straightforward installation process allows merchants to turn their website into an online store within a matter of minutes. McAfee Secure and PCI compliant, ShopIntegrator's shopping cart is compatible with most websites so there is no need to change web hosting companies.
ShopIntegrator is a powerful e-commerce and m-commerce checkout. There is no software to install and its uncomplicated, no cost set-up requires little technical knowledge and can be added into HTML website templates or DIY site builders such as Weebly, Moonfruit, Yola, 1&1 MyWebsite, BaseKit, Webs and Vistaprint. ShopIntegrator also has dedicated plug-ins to simplify adding ecommerce into popular Content Management Systems (CMS) such as WordPress, Drupal and DotNetNuke (DNN).