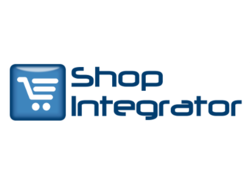 It's quick and easy to turn a Webnode website into an online store with ShopIntegrator's new step-by-step Webnode ecommerce integration guide
Harpenden, UK (PRWEB) March 31, 2013
ShopIntegrator's PCI compliant hosted shopping cart ecommerce add-in is a fast and simple way to add a shopping cart into a Webnode website, offering a wide range of ecommerce features and an online store checkout.
The ShopIntegrator ecommerce add-in is ideal for small to medium sized enterprises (SME) looking for a cost-effective, McAfee secure shopping cart and checkout solution to quickly turn a website into an online store. Start-ups, home businesses or established companies will benefit from the software's wealth of ecommerce features.
The ecommerce software is capable of selling physical items with variable shipping costs, selling personalised items that capture shopper customisation, and for selling digital downloads such as PDF e-books, software, multi-media, audio and music tracks. An excellent choice for Webnode websites looking for a sophisticated ecommerce solution, working with Free Webnode sites or with Mini, Standard and Profi Webnode premium packages.
ShopIntegrator's new Webnode ecommerce integration guide is designed to make the process quick and simple. ShopIntegrator's wide range of ecommerce button add-ins and ecommerce widgets make it easy to copy and paste an ecommerce solution into any Webnode website.
The Webnode site builder is an excellent platform for businesses looking for a solution with great features, such as blogging for publishing news and articles, a mobile optimised version of the site for iPhones, Android phones and tablets, and for creating multi-language websites.
ShopIntegrator's shopping cart is designed to work well in both standard Webnode websites for desktop computer browsing, as well as offering an optimised ecommerce checkout for tablet and mobile devices that adapts to work well on small screen displays. An adaptive ecommerce checkout maximises the sales potential from customers using an increasing number of different devices when shopping online.
Webnode merchants with needs which go beyond the ecommerce features available on some Webnode subscriptions can now look to ShopIntegrator to bridge the gap and give them the ecommerce solution they want. Webnode merchants wishing to process online payments have a wider choice of payment gateways beyond just PayPal. ShopIntegrator is capable of processing debit and credit card payments through PayPal and other payment processors, such as Sage Pay, eWay, and CardSave. The merchant is able to offer customers multiple checkout payment options, including offline payments such as 'Pay by Bank Transfer' and 'Pay Offline'. These flexible offline payment solutions allow a merchant to issue instructions for payment methods such as pay by phone, pay on delivery, pay of collection or pay by cheque.
ShopIntegrator provides Webnode merchants with a wealth of ecommerce features for their online store, the kind of features found in a high-end professional ecommerce website. ShopIntegrator is designed to work equally well for selling tangible goods as it is at selling digital products. Merchant's will have discount coupon codes, special offer creators, multiple product options for product variants which adjust price and weight, stock quantity level management, product and order special instructions free text entry in the checkout and more.
When selling tangible goods, there are various shipping plan creators for calculating delivery costs by country, weight and order value. International taxes such as GST or VAT, or regional taxes such as US state sales tax can also be added to the order. After the order, the merchant may send shipping notification email status updates with delivery tracking links. Keeping the shopper informed of order progress improves customer satisfaction ratings and increases the chance of repeat business.
For merchants selling digital downloads, ShopIntegrator securely stores the digital content and automates the file delivery. The shopping cart customer download portal makes the downloads available to the buyer immediately after payment, removing reliance on an emailed link which can get lost in email spam filters. Digital products are delivered through the Amazon CloudFront high-speed Content Delivery Network (CDN). The use of a CDN means customers seamlessly gain access to their downloads from the nearest geographic location to them. This super-fast digital product delivery is a result of the Amazon CloudFront CDN having 27 different geographic data centre locations across North America, South America, Europe, Asia and Australia, speeding up the digital download time.
It's quick and easy to turn a Webnode website into an online store with ShopIntegrator's new step-by-step Webnode ecommerce integration guide. Ecommerce integration is achieved by Webnode users simply dragging and dropping the Webnode site editor Embed Code control into their page from the Gadgets menu. The Embed Code gadget will allow the ShopIntegrator ecommerce script to be pasted into a Webnode website to add-in the ecommerce buttons and shopping cart checkout. These simple steps enable the use of 18 ecommerce button add-in types and ecommerce widgets which ShopIntegrator has available, including Add to Cart ecommerce buttons, Buy Now ecommerce buttons and a shopping cart Checkout ecommerce button to open the store checkout.
ShopIntegrator is a powerful e-commerce and m-commerce checkout. There is no software to install and its uncomplicated, no cost set-up requires little technical knowledge and can be added into HTML website templates or DIY site builders such as Weebly, Moonfruit, Yola, 1&1 MyWebsite, BaseKit, Webs and Vistaprint. ShopIntegrator also has dedicated plug-ins to simplify adding ecommerce into popular Content Management Systems (CMS) such as WordPress, Drupal and DotNetNuke (DNN).