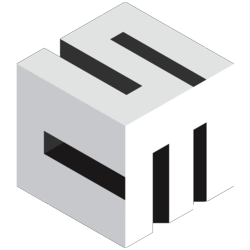 New York, NY (PRWEB) March 01, 2013
Last week, Shopping Cart Elite formally launched its integration into one of the leading and most sophisticated ERP Selection Systems, SAP. This software update means that businesses can use Shopping Cart Elite to manage and optimize their business infrastructure.
"As a shopping cart provider, we always want our clients' businesses to grow" says CEO of Shopping Cart Elite, Igor Soshkin. "From the technical end of things, we are always staying updated, but integrating with SAP means that we are helping clients establish a solid business management system."
Enterprise resource planning (ERP) is used to refer to a selection of methodologies on the basis of which a business can found its managerial infrastructure. Irrespective of whether a business is a multinational, or a small business, it needs to create a functioning system that will help sustain all the business processes.
By integrating into business management software, Shopping Cart Elite wants to make sure that all businesses have healthy infrastructure that boosts efficiency and performance. SAP Data Provider manages, and maps the data on to standard Windows data types and data objects, and also controls conversion.
Integrating various modules within the shopping cart elite system means that its business potential continues to grow. Its offers flexibility to clients, not only to use different sales and marketing plugins, but to use them in a manner tailored to their business goals. Shopping Cart Elite continues to rise to the occasion, and optimizes its platform to help eCommerce businesses succeed.
About Shopping Cart Elite:
Shopping Cart Elite is an award-winning eCommerce solution provider designed for online businesses who are not satisfied with the performance of their existing shopping carts. We have founded our businesses on the sole purpose of creating sophisticated shopping cart software, and we keep our promises by continuing to integrate great business apps like Quickbooks, and SAP Data Provider. When you subscribe to our solution, you do not have to subscribe to any other third-party service providers to avail the full potential of our turnkey eCommerce solution.