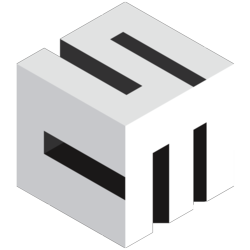 New York,NY (PRWEB) April 05, 2013
Last week, Shopping Cart Elite formally launched their latest module, Threat and Engagement Analytics, (TEA), at the 2013 SES Conference which was held in New York. The latest addition to the Shopping Cart Elite platform received a lot of feedback from the conference attendees including some big time players like Bing and Microsoft.
"Internet businesses have evolved to the phase where it is not possible to sustain business growth without statistics and cut throat analysis," comments CEO of Shopping Cart Elite, Igor Soshkin. "TEA was first developed as a part of the Shopping cart Elite platform, but its application for online businesses has led to us showcasing it as an independent solution."
Threat and Engagement analytics offer exactly what its name suggests; unlike other popular analytical tools like Google Analytics, Clicktale, and Clickly, TEA Software by assigning a visitor threat score for all the visitors and an engagement score only for real visitors. This allows the software to identify invalid and low quality traffic, which can be traced back to the source. Based on this information, users can scale up effective advertisement campaigns and have a higher ROI.
There is no use spending your advertisement budget behind botnets, and until now, there was no way of making sure that did not happen. TEA software, however, can identify fake visitors and enable to cut your advertisement budget by 20% while targeting only potential visitors.
The TEA software offers considerable potential for any online business. In a day and age where metrics form the basis for most business operations, shoppingcartelite took a great step forward in the world of online analytics.
About Shopping Cart Elite:
Shopping Cart Elite [http://www.shoppingcartelite.com is for online retailers and wholesalers who are dissatisfied with the limitation of their shopping carts. Shopping Cart Elite is an enterprise ecommerce solution at a small business price that will completely automate your online business. Unlike the majority of shopping carts in the market, we have created a system that does not require you to pay thousands of dollars each month to App partners to have automation, marketing and SEO tools for your business. More Info - http://www.shoppingcartelite.com/pitchdeck