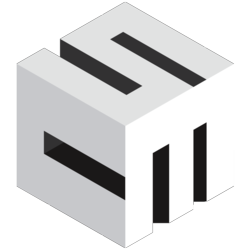 New York, NY (PRWEB) March 07, 2013
Last week, Shopping Cart Elite integrated with Microsoft Dynamics CRM to offer clients another software solution for customer relationship management.
"We have always believed that automation is essential for making an eCommerce business successful," says CEO of Shopping Cart Elite, Igor Soshkin. "By partnering with a proven software solution like Microsoft Dynamics CRM, we are making our platform more flexible for clients to navigate."
This Microsoft CRM solution, originally launched in 2001, focuses primarily on sales, customer care, marketing, and social networking. This software platform enables businesses to synchronize cross sell and up sell efforts, automate multichannel marketing, and integrate daily applications with social media for the latest updates. Needless to say, Microsoft Dynamics CRM can automate various business processes, analyze marketing strategies, and help businesses employ a more effective support system.
This CRM solution comes at a range of pricing packages, and subscribers can now access it via Shopping Cart Elite. This integration empowers eCommerce businesses to use sophisticated systems to automate business tasks, gather critical insight and to maintain healthy customer relationships. Clients of shopping cart elite can use Microsoft CRM to make educated decisions, and ultimately make their business more profitable.
As Shopping Cart Elite continues to integrate business software into its platform, it becomes more convenient for clients to access all business applications from a single window.
About Shopping Cart Elite:
Shopping Cart Elite [http://www.shoppingcartelite.com is a sophisticated shopping cart solution provider, established in 2005 with the goal of creating and maintaining the ultimate eCommerce platform. Our platform is built for small and enterprise businesses, who are not satisfied with their existing providers. Our software includes a wide range of marketing and management features, which means that you never have to use third party software to make your online store successful. By integrating with proven software solutions like Microsoft CRM, we continue to make Shopping Cart Elite the best eCommerce solution there is.