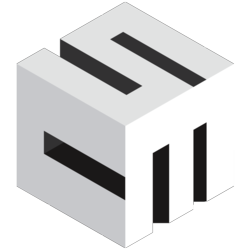 New York,NY (PRWEB) March 05, 2013
Shopping Cart Elite has officially announced its plans to attend the SES Conference, New York, which is scheduled to be held from the 25th to the 28th, this March.
Established in 1999, SES is now the global leader is hosting search and social marketing events. Conferences are held every year, all over the world, including Berlin, Singapore and New Delhi, and are organized by some of the most prominent figures in the industry. The purpose of these conferences is to educate the eCommerce community on the latest marketing strategies, and to develop new business relationships.
"We are very excited to be a part of this year's SES conference," comments CEO of Shopping Cart Elite, Igor Soshkin. "When it comes to being updated in the field of internet marketing, nothing is better than listening to the industry experts, and sharing experiences with your peers."
This year's conference will see executive representatives from Twitter, Google, ESPN and many more. It is an opportunity to learn about new technology and development projects. Needless to say, each and every member of the shoppingcartelite team will be eager to pick up on tricks and strategies and incorporate it into the eCommerce platform.
"We are always keeping our platform up to date," says the CEO. "However, when it comes to learning about the latest SEO techniques, and reputation management strategies being used by the top brands, SES is the place to learn."
In the meantime, the clients of Shopping Cart Elite can keep their fingers crossed, and hope that the SES conference will inspire software updates that will make 2013 a very profitable year for store owners!
About Shopping Cart Elite:
Shopping Cart Elite is a shopping cart solution provider, established in 2005 with the goal of creating and maintaining the most sophisticated eCommerce platform for businesses. Our platform is built for small and enterprise businesses, and is flexible to accommodate just about any business model. Our software includes a wide range of marketing and management features, which means that you never have to use third party software to make your online store successful. Attending industry events like the SES Conference is how we make sure that our platform always has the tools to help your business succeed.