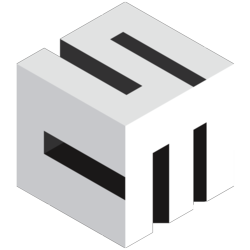 New York, NY (PRWEB) March 06, 2013
After weeks of beta testing, Shopping Cart Elite has launched Software Update 313 last week. A number of new features have been added to the shopping cart software, while existing features have been modified to be more user friendly.
"Shopping Cart Elite is always being updated to include more features," comments CEO of Shopping Cart Elite, Igor Soshkin. "However, we are excited about this particular update because it includes improvements made to our marketing and webmaster features, as well, which will ultimately help our clients generate traffic for their stores."
In addition to general features, Software Update 313 also improves shoppingcartelite for auto part retailers. Wheel and tire retailers can now take advantage of enhanced algorithms, fresh data feeds for brands, and a better user interface. The shopping cart software has also been updated to offer a better affiliate management platform, and flexible theme, search and checkout settings.
One of the new applications introduced in recent updates include the Easy Data Feed Module. This app will help websites gather inventory, pricing and product information directly from the manufacturer's portal. This app will automate several tasks, and make it easier for online stores to update their product and inventory information. As far as website security is concerned, significant improvement has been made to the Visitor Behavior module to include a better filtering system for detecting suspicious traffic.
The primary feedback from the clients has been very positive, which assures the technical staff of this update's success. There is a total of 20 application improvements launched in update 313, all of which makes shopping cart elite more flexible, user friendly, and powerful.
About Shopping Cart Elite:
Shopping Cart Elite is a shopping cart solution provider, established in 2005 with the goal of creating and maintaining the most sophisticated eCommerce platform for businesses. Our platform is built for small and enterprise businesses, and is flexible to accommodate just about any business model. Our software includes a wide range of marketing and management features, which drastically increases your business's success rate. By constantly improving our platform, we make sure that Shopping Cart Elite [http://www.shoppingcartelite.com remains the best eCommerce solution provider there is.